Third-Party Risk Management: the Key to Building Cyber Resilience
by CyberGRX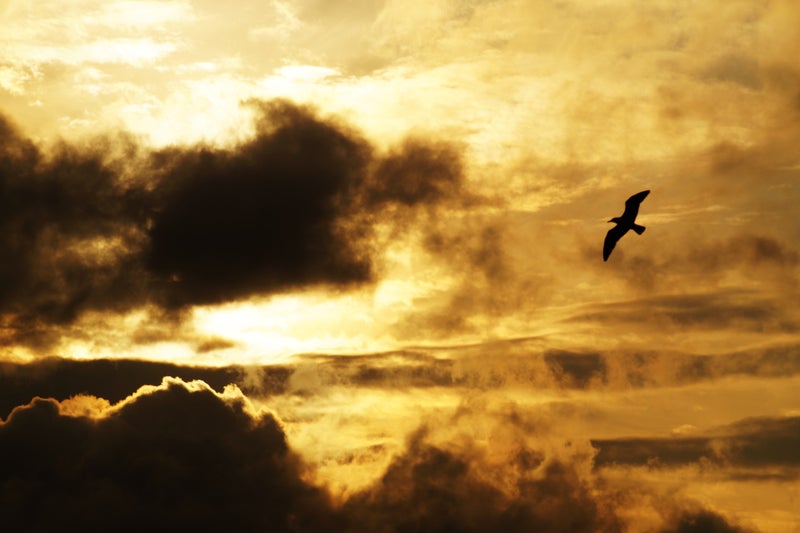 Scroll through social media, and you'll come across many motivational tips and challenges about physical health and well-being. It's equally important for companies to consider the health of their third-party risk management (TPRM) program. After all, your TPRM health is essential to building cyber resilience.
In this article, we'll cover what cyber resilience involves and what you should look at in your third-party risk management program to ensure your organization is prepared for whatever 2023 throws your way.
Why a TPRM Health Check is Important
Hackers are busy. A new incident is reported daily– it just doesn't stop. For many organizations, the more daunting problem isn't protecting their internal infrastructure but securing themselves against the vulnerabilities of third parties and attaining genuine cyber resiliency. Even if your cyber defenses are airtight, a chink in a partner's network defenses can leave your data vulnerable—as well as your customers.
What is Cyber Resilience?
Cyber resilience refers to an organization's ability to anticipate, withstand, recover from, and adapt to cyber attacks, disruptions, and other threats. Building cyber resiliency in your organization involves implementing strategies, processes, and technologies to ensure that your organization can continue operating in the face of a cyber incident.
A cyber-resilient organization will have the following:
Strong security measures in place to detect and prevent cyber-attacks.

A comprehensive

incident response plan

in place to respond to and recover from a cyber incident.

Business continuity plans in place to ensure that critical operations can continue in the event of a cyber attack.

Regular testing and training for both technical and non-technical employees to ensure readiness for a cyber incident.

A culture of cybersecurity awareness throughout the organization.
Cyber resilience is essential because it helps organizations minimize the impact of a cyber attack and to maintain the continuity of operations. This helps protect your organization's reputation, strengthen customer trust, and avoid costly downtime and data breaches.
Third-Party Risk and the Impact on Your Cyber Resilience
Third-party providers can significantly impact an organization's cyber resilience, as they often have access to sensitive information and systems and can introduce new vulnerabilities into an organization's environment. How can you build your cyber resilience amidst the risks third parties pose?
View your third-party ecosystem

by examining how a third-party incident can impact your network.

Identify

your most critical third parties who pose the most significant risk to you should they be breached.

Prioritize

remediation efforts, addressing gapped controls and specific areas of concern with your third parties.

Maintain an open dialogue with your third parties. Regular communication is crucial to ensure that your security concerns are addressed and that any issues are resolved in a timely manner.

Monitor

your third parties, looking for changes in their security posture. Address them as they arise to protect yourself from future harm.

Develop an incident response plan, including the steps to take should a third party experience a breach.
With CyberGRX, you get a comprehensive view of a vendor's security posture so you can see areas of concern and prioritize your biggest risks. Stop guessing and know how each vendor stacks up according to your preferred industry framework.
How to Build Cyber Resilience
The National Institute of Standards and Technology (NIST) has published several guidelines and frameworks to manage cybersecurity risk. Some key points that NIST emphasizes include:
Continuous Monitoring

: Organizations should continuously monitor their systems and networks to detect and respond to third-party threats in real time.

Incident Response

: Organizations should have a plan for responding to cyber incidents, including clear roles and responsibilities, communication protocols, and procedures for reporting and documenting incidents.

Risk Management

: Organizations should implement a third-party risk management program that includes identifying, assessing, and prioritizing cyber risks and implementing appropriate controls to mitigate those risks.

Training and Awareness

: Organizations should provide training and awareness programs for employees to help them understand their role in protecting the organization and promote a positive cybersecurity culture.

Collaboration and Information Sharing

: Organizations should collaborate with industry partners and share information about cyber threats and vulnerabilities to better prepare for and respond to incidents. Have you heard about

Cyber Risk Nation

?
NIST also recommends using its Cybersecurity Framework (CSF) as a guide for building cyber resilience. The CSF includes a set of best practices for identifying, protecting, detecting, responding to, and recovering from cyber incidents.
Tools to Strengthen Your Cyber Resilience
Cyber resiliency is not just about preventing cyber attacks; cyber resiliency is ensuring you can withstand and recover from them. Having the right tools make your third-party risk management (TPRM) efforts more efficient and bolsters your cyber resiliency.
Without knowing where your risks are or their magnitude, you can't address the issues or be confident in your decisions. CyberGRX provides an array of tools that help to streamline the process of assessing, analyzing, and prioritizing your third-party risk, including:
Gaining Confidence in Your TPRM Program
A comprehensive review of your portfolio and risks is a good start toward building cyber resilience and gaining confidence in your TPRM program.
Hacker greed and ingenuity are unlikely to wane as 2023 ticks away. Cyber attacks will continue to increase in number and sophistication. But when you have the right data and tools to analyze the information, you can feel confident about your decisions and, in turn, make your organization more cyber-resilient. To discuss what TPRM confidence looks like for you, schedule a personalized CyberGRX demo.
Get Cyber Risk Intel delivered to your inbox each week: