More threats, limited funds, inquisitive stakeholders.
Cybercriminals now operate as complex profit enterprises, with attacks ever-increasing in volume and sophistication. As evidence, in 2022, cyber attacks increased by 38%, cloud applications hosting malware tripled, and Microsoft recorded 921 password scams per second.
With the rise in cybercrime, cybersecurity has shifted from a technology risk to a top business priority, although stakeholders may not recognize the actual value you are delivering. By making your risk tangible, you enable non-security practitioners to absorb the impact of unmanaged risk and begin to quantify your cybersecurity investment.
Rich Seiersen, author and risk officer, explains more– watch now.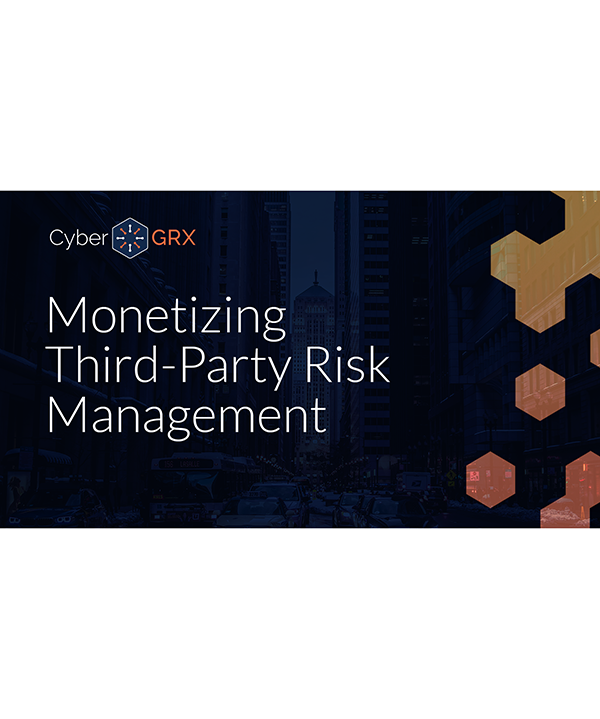 Build a measurable, outcome-driven TPRM business case.
Decision makers prioritize areas where they see an acceptable ROI, and the business impact is effectively communicated. How can you show the top and bottom-line results of your cybersecurity investment?
Speak the language of your stakeholder.
Your colleagues' vested interests may differ. However, by utilizing various CyberGRX tools, you can effectively communicate in a manner that aligns with their interests.
Are they concerned about regulatory compliance? Framework Mapper maps assessment data to common industry frameworks to understand how a specific third party aligns with regulatory controls. Or, view your entire portfolio all at once using Portfolio Risk Findings.
For your CEO who wants to know how you're protecting the company, use Third-Party Threat Tools to share how you're reducing your risks and minimizing the impact of a future attack.
And with your Chief Revenue Officer, discuss how you're impacting sales by instantaneously sharing your CyberGRX assessment with customers to close deals faster.
Improve the defensibility of your organization– without adding headcount.
Replace tedious and cumbersome assessment processes with automated, machine-learning powered insights. CyberGRX's Predictive Risk Profiles anticipate how a third party will respond to security assessment questions with an accuracy rate of up to 91%, so your staff can stop chasing assessments and focus on risk mitigation.
Respond to emerging threats faster.
The average cost of a breach is $4.35 million, and the average detection time is 277 days. By reducing detection time, companies can save $1.12 million on average. Portfolio-wide monitoring provides automatic alerts when changes in attack patterns have occurred to forewarn you of a possible breach, so you can take action to mitigate the impact.
Confidently communicate your most significant risks and your actions to mitigate them.
It's powerful when you can stand before your Board and confidently report which third parties pose the biggest risks and the steps you're taking to protect your organization.
CyberGRX's Portfolio Risk Findings is the only tool on the market that lets you:
View your entire third-party portfolio all at once

Get granular with your risk identification

Isolate deficient and vulnerable vendors

Know control gap specifics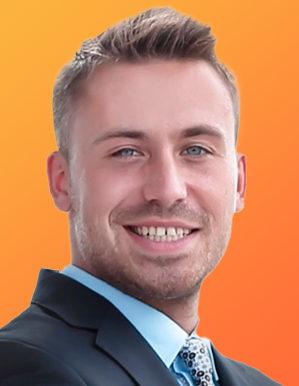 CyberGRX has condensed and streamlined our third-party cyber management program into a coherent baseline where we can start to measure risk with defined parameters.

Risk Manager

GLOBAL 500 TELECOMMUNICATIONS SERVICES COMPANY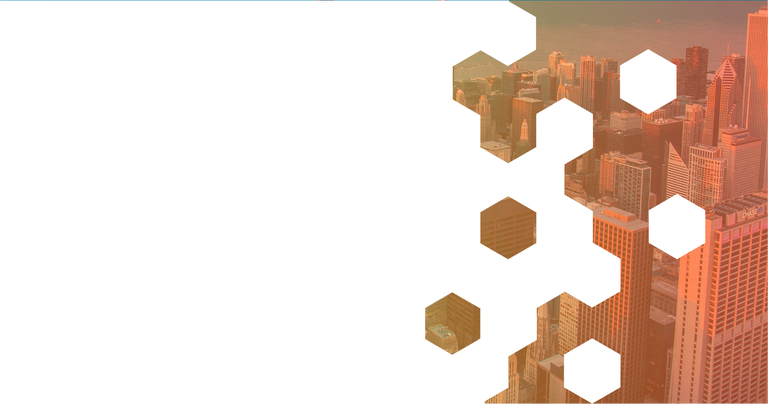 Be confident in your TPRM program and cybersecurity investment. To get started:
Upload your list of third parties into our Exchange.
Discover your blind spots.
Manage your third-party cyber risk confidently.
Book a Demo