The Power of the Portfolio
Take advantage of complete third-party portfolio visibility to see not only the inherent and predicted risk posture of each vendor, but also monitor and assess them through the lens that matters most to you.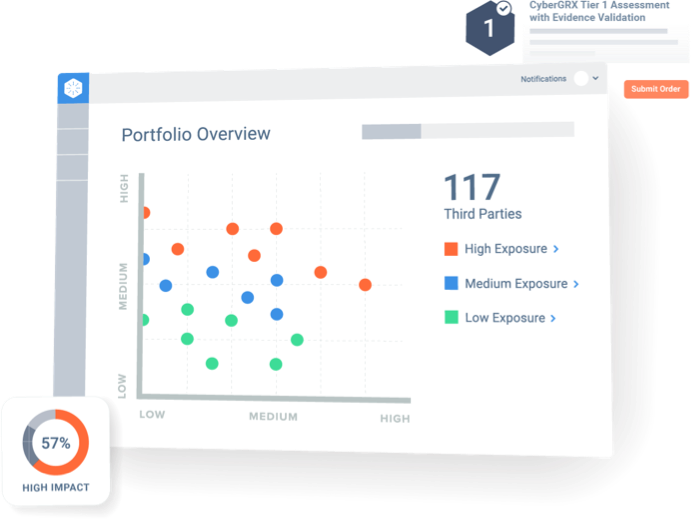 Third-Party Portfolio Insights
Using sophisticated data analytics, real-world attack scenarios, and real-time threat intelligence, we provide a complete portfolio analysis of your third-party ecosystem, helping you to prioritize your risks and make smarter decisions.
And with Predictive Risk Profiles, you can see how a given third party will answer each question on our proprietary assessment based on firmographics, outside-in data, and similar completed assessments on our Exchange with up to an 85% accuracy rate.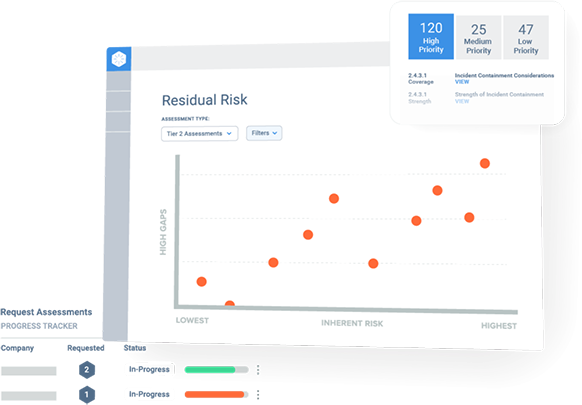 Vendor Ecosystem Management
Efficiently manage an evolving third-party ecosystem with a collaborative, crowd-sourced Exchange featuring a repository of validated and predictive assessment data.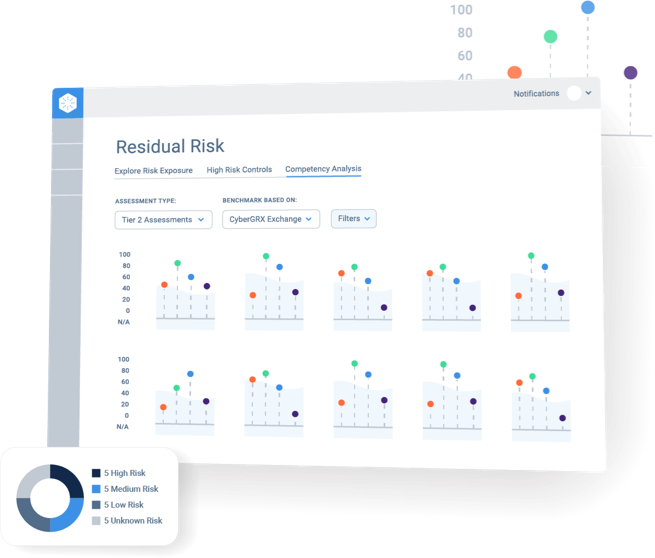 Cyber Risk Management
Identify trends and create benchmarks by leveraging structured data and actionable intelligence in order to strengthen customer and third-party relationships through collaborative and proactive risk mitigation.
"CyberGRX is a force multiplier for our third-party cyber risk management program. In just the first year we will be able to assess 3x more vendors than we assessed last year and reallocate the resources saved to true risk management and mitigation efforts."
"The CyberGRX assessment process was comprehensive, yet seamless. The standardized assessment, and their global risk information exchange, will help us save 400 hours or more traditionally spent on filling in assessments, so we can apply that time proactively managing our security for our clients"
"CyberGRX enables us to conduct quality cyber risk assessments reliably and consistently throughout our operations. Assessments are cost-predictable and readily available, saving our vendors' time and effort and resulting in us being able to assess vendor risk quickly."