Why You Need Total Transparency with Vendors
by Michelle Krasniak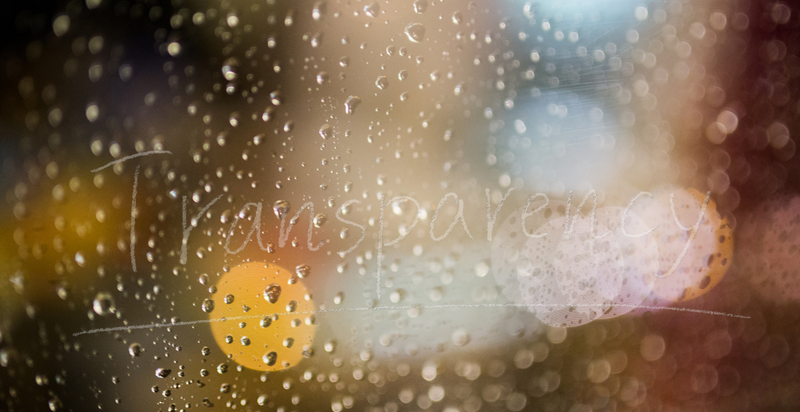 Cybercriminals know only too well how lucrative targeting third parties can be. They have honed their skills, bought the latest technology, and do not adhere to the typical 9 to 5 work ethic. Protecting your organization against cyber-attack, fraud, or other malicious activities is essential to maintaining a successful operation. You may have a comprehensive layered security defense with multiple security controls. You might have even gone further and implemented a defense-in-depth strategy. But does your defensive strategy extend to your third-party vendors?
Vendors support organizations but are not necessarily regarded as critical infrastructure. However, third-party vendors represent an unrealized potential risk. A strong defense strategy should include vendor risk assessments and form part of your overall risk management framework. It's imperative that you have complete visibility into financial, operational, reputational, and cybersecurity risks to help you determine where to focus your priorities.
When you have complete third-party portfolio visibility, you can see each vendor's inherent and predicted risk posture and monitor the security state. This should be top of mind for all organizations when making risk management decisions, regardless of the business sector.
Why You Need Total Transparency
Transparency is about being open and honest. Without transparency, you do not know about the actual cybersecurity health of your third parties. You want to work with vendors with a long history of security best practices and a vendor committed to maintaining their security capabilities. Your organization, without these assurances, remains exposed to unforeseen security risks posed by vendors whose security practices may well be lacking.
Most savvy B2B companies are moving away from reactive security strategies to leveraging predictive intelligence. In this way, they are proactively identifying new vulnerabilities. Failing to do so can hurt your business in more ways than one. A study from the Ponemon Institute revealed that 73% of organizations are more likely to purchase from vendors that proactively identify, mitigate, and share security vulnerabilities.
According to another survey by the Ponemon Institute, 64% of those surveyed say tech providers must be transparent about vulnerabilities, updates, and ways to patch security issues. Nearly half said they were dissatisfied with the security information provided by vendors. In other words, you cannot rely on your vendors to do what is necessary: Target, SolarWinds, Kaseya VSA, Accellion - if these names all sound familiar, it's because you have probably seen their names in the headlines at some point, having all fallen victim to cyberattacks via their third party relationships.
You need to assess and mitigate risk independently. A third-party risk management solution analyzes massive amounts of data and provides a risk assessment to help you select the right partners. It also enables you to remediate any potentially risky vendor relationships you already have while maintaining compliance with governance requirements like SOC 2, HIPPA, GDPR, ISO, PCI-DSS, and the CCPA. Knowing the vendor risks you have will help you protect your organization against cyber threats, such as:
Data breaches
Theft of data
Malware (including ransomware)
Fraud
Email-based phishing attack
Denial of service attack
Malicious insider
Geopolitical risk
It is essential to know that malware has developed into many forms, including ransomware and zero-day exploits. These types of cyber-threats are often the result of bad actors targeting an organization's third-party vendors. By being proactive about security, organizations can reduce the chances of their networks falling prey to an attack. Having complete visibility into your third-party risks provides several significant benefits. It helps foster trust; it shows that you take cybersecurity seriously, which will reassure your customers and increase sales. Plus, it shows that your business is operating in a known and trusted state.
Why Is Transparency in Risk Assessments With Vendors Important?
It's worth mentioning that your third-party vendors often possess valuable information about your company and the wider organization. This includes the processes and systems you use, your overall operation, and information about your customers, but what do you know about your vendor? Your vendor's lack of transparency can give you a bad reputation among your clients, especially if there is an issue, such as a data breach. If a vendor fails to disclose its vulnerabilities, it can ultimately affect your security posture and viability as an ongoing business. Conversely, knowing the risks that exist, you will identify security gaps in your own, and your third-party controls, so you can remediate them before they pose a risk to your organization.
Predictive Risk Profiles from CyberGRX
CyberGRX's Cyber Risk Exchange collects data from over 225,000 companies worldwide, spanning multiple business sectors. We analyze data collected as evidence from third parties that covers 60 controls to be used for validation that describe safeguards to prevent today's most pervasive and dangerous cyber-attacks. Our proprietary algorithm analyzes that data to predict when and how many attacks organizations are likely to experience in the future, making it possible to prepare for attacks in advance.
Machine Learning is used to predict how different companies within an ecosystem will respond to a detailed security assessment with an accuracy rate nearing 91%. AI analyzes many factors, including vulnerability assessments, real-time threat intelligence, and attributes like the vendor's industry, location, past behavior, administrative controls, and technologies used by the vendor.
A third-party cyber risk management (TPCRM) platform, like CyberGRX, can provide insight into inherent risk, residual risk, and predictive risk associated with your products or services. Predictive risk profiling enables organizations to spend less time on manual risk scoring and more time identifying and implementing remediation strategies. With CyberGRX , organizations can uncover critical risks that would ordinarily remain hidden when assessing an organization's third-party relationships.
Ensuring Transparency
At CyberGRX, we pride ourselves on being a market-leading cyber risk intelligence service. We can leverage our predictive risk profiling platform to provide organizations with transparency into their third-party risk profiles. Organizations can strengthen their cyber security posture and reduce their risk of attack by applying a disciplined approach to assessing their cybersecurity risk and identifying where improvements can be made. To learn more about CyberGRX, contact us today and request a Demo.
Get Cyber Risk Intel delivered to your inbox each week: