How Does Third-Party Risk Fit Into an Integrated Risk Management Program?
by CyberGRX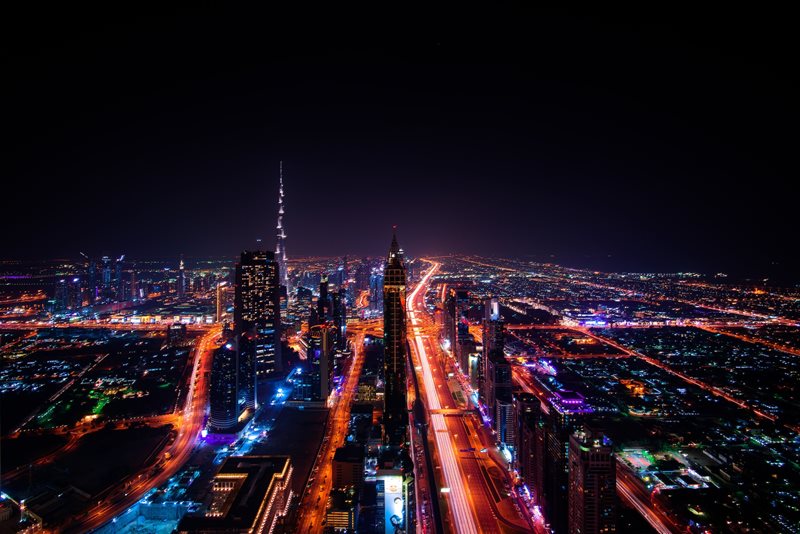 In today's digital economy, it's rare to find an enterprise or corporation that manages every single business process in-house. Most organizations (particularly those with goals to scale) outsource specific services to third-party vendors and partners.
Although third-party integrations provide enormous flexibility and potential, external services can also introduce damaging risks to crucial internal systems. For enterprises that want to reduce risks involving security and consumer data, third-party risk management must have a prominent place throughout a comprehensive digital security strategy.
In this post, we'll start by defining third-party risk reduction and integrated risk management and then providing major considerations for implementation.
Types of Risk Management
As we explore the different risk management strategies, it's important to make a few distinctions to illustrate how risk management subcategories are related. Organizations may have varying levels of risk management, based on factors like company size, application development, and rate of growth.
The major risk management categories include:
IRM (Integrated Risk Management)

– An overarching mindset or strategy that allows companies to reduce risk.
TPRM (Third-Party Risk Management)

– A process of mitigating risks associated with third party vendors and applications. This approach tackles business continuity, privacy concerns, financial risks, and others.
TPCRM (Third-Party Cyber Risk Management)

– The specific process of managing cyber-related risks related to online or digital business.
What Is
Third-Party Risk Management
?
Third-party risk management is the process of recognizing, reducing, or minimizing known security risks that naturally occur as a result of collaborating with outside vendors, partners, consultants, or software solutions.
Third-party risk management does not mean simply eliminating the use of these working relationships or organizational tools. In fact, risk management can help business leaders use and implement these tools at peak efficiency well into the future.
Why Do You Need
Third-Party Risk Management
?
If you're using third-party applications or software providers, you must have a thorough understanding of the who, what, why, and when associated with their use.
Who

– Which partners, vendors, or consultants regularly have access to your internal systems? How do you communicate with these providers on a regular basis?
What

– What third-party software or digital tools do you use to conduct normal business operations successfully? Are all of these platforms secure from a cybersecurity standpoint?
Why

– What is the purpose of each provider relationship or software tool? Is every staff member clear on the purpose and security of each tool or platform?
When

– When do staff members need access to certain tools or systems? Do access times ever need to be adjusted to protect other major business functions?
Without this foundational third-party knowledge, you may unknowingly provide access to the wrong people or to the wrong systems. Such errors can expose vulnerabilities within your corporate structure, resulting in the loss of important consumer data or compromised security protocols.
What Is Integrated Risk Management
?
Integrated risk management is the entire framework of processes and policies that help enterprise businesses become more security-aware.
According to Gartner, integrated risk management (IRM), "improves decision making and performance through an integrated view of how well an organization manages its unique set of risks."
In terms of risk, every corporate culture is unique. Different businesses have individual needs, priorities, and goals to accomplish. These factors inform the decisions that corporate leaders make in regards to implementations like third-party services.
Integrated risk management is often an evolving set of guidelines that minimize risks—even when new threats, standards, and best practices arrive on the scene.
Specific Risks to Monitor and Reduce
Although there are notable differences between individual integrated risk management plans, many organizations aim to reduce or eliminate the same basic types of risks.
At the end of the day, the goal is to remove unnecessary organizational stress and compromises to the network. Many businesses accomplish this through careful monitoring of things such as:
Privileged access

– Businesses need to know who is accessing certain systems. Managing access and user credentials is especially important in an age of remote work, in which employees are not bound by the limits of one physical workspace. Public or open networks expose cracks in any company's data management policies.
Routine assessment

– Any good IRM strategy must have a predictable and regular schedule for risk assessment. This allows businesses to stay on top of new trends and to be proactive, rather than reactive when it comes to protecting consumer data. Cybersecurity risks change quickly, and businesses need regular evaluation to stay up-to-date.
Threat response

– Organizations must have a documented strategy in place for responding to threats and risks as they take place. This may include communication protocols, security expectations, and reporting measures. In response to certain risks, informing stakeholders and customers may be required.
Regulatory requirements

– Companies also need

integrated risk management

in order to meet standards under policies like

GLBA

,

NIST

, and other cybersecurity frameworks. Potential violations or breaks in these standards can result in massive fines and damaged

reputations

.
Putting the Pieces Together—How
Third-Party Risk Management
Fits Into Your Strategy
Whether you're brand new to risk management or revamping an existing strategy, you can think about integrated risk management as an umbrella. Integrated risk management is a comprehensive set of processes that covers all of the activities that a business conducts, which may vary in level of tangible risk.
Third-party risk management falls under that primary umbrella. It is an essential component for any organization that relies on third-party vendors, partners, or software as a way to conduct normal business.
Without third-party risk management, an organization's overall risk reduction strategy may fail simply because its third-party platforms hinder it from being protected, secure, and risk-averse.
Building a Comprehensive Third-Party
Risk Management
Plan
As you construct a comprehensive, well-rounded third-party risk management (TPRM) program, consider the role that reliable data plays. To truly manage your vendor ecosystem, you need organized data sets, in-depth analytics, real-world cyber risk scenarios, and practical threat intelligence.
The scalability of your TPRM plan relies on these factors to create predictive, proactive responses that place a hedge of protection and security around your core business processes. You can read more about the 4 essential pillars of a scalable TPRM program as well as download your free copy of Third-Party Cyber Risk Management for Dummies to learn more on the topic.
Stand Out From the Pack
By using a TPCRM solution to identify, assess, and mitigate third-party cyber risk, you can mitigate crippling risks to protect your organization and enhance the security of customer data. To see how third-party cyber risk management works firsthand, schedule a demo with CyberGRX today.
Get Cyber Risk Intel delivered to your inbox each week: