How a Data-Driven Approach to TPCRM Allows for Scalability and Automation
by CyberGRX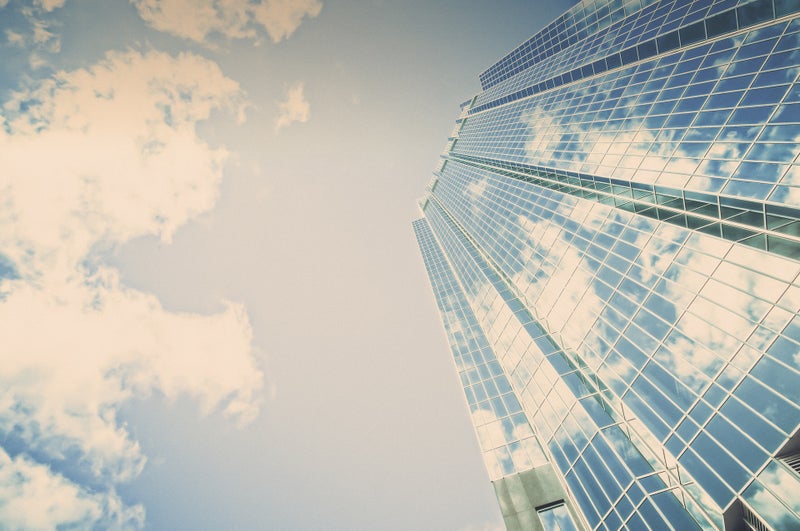 When it comes to TPRCM (Third-Party Cyber Risk Management), the scope of potential threats outside the organization is broad and varied. With multiple parties accessing sensitive data and with varying degrees of access, managing your cyber risk is complex. And, a lack of visibility and control can lead to dangerous consequences.
A data-driven approach to third-party cyber risk management allows organizations to address cyber threats in a scalable way while automating the collection and analysis of critical business insights. In this article, we'll explain why using data to drive decisions around TPCRM is so important and how you can leverage it to combat third-party cyber risk effectively.
Evolving TPCRM With a Data-Driven Approach
In the past, third-party cyber risk management was a largely manual process. It was a time-consuming and resource-intensive effort that required significant staffing and oversight. However, as more organizations are becoming aware of the risks posed by their third-party relationships, they're looking to adopt new strategies that can address these risks in a scalable way.
Modern TPCRM programs now provide benchmarking capabilities, near real-time threat awareness, and risk mitigation strategies. These features enable organizations to make better decisions about their third-party relationships. Data-driven TPCRM programs allow companies to better understand their risk profile and the risk profiles of their third-party providers.
Gaining Visibility
As the saying goes, "you can't manage what you don't measure." If you have no way of quantifying the risk of a third party, then you don't have a way of managing that risk. Effective third-party cyber risk management strategies start with having better visibility into your third-party ecosystem. This allows you to identify which third parties pose the greatest threat and what data they access. It also allows you to create a more effective monitoring strategy.
TPCRM programs allow companies to identify critical risks, monitor the data being processed and stored by their third parties, and assess the effectiveness of their risk mitigation strategies. This process starts with defining a clear third-party risk policy that can be applied across the organization. This will enable you to create more consistent guidelines for your vendors and partners and provide them with clear instructions on how you expect them to manage your data.
Incorporating MITRE ATT&CK
Third-party cyber risk management is a nuanced process that requires you to be aware of the latest threats and attack vectors. One way this can be achieved is by using the MITRE ATT&CK security framework in your organization.
MITRE ATT&CK, otherwise known as MITRE Adversarial Tactics, Techniques, and Common Knowledge, is a security framework that provides an overview of the most common techniques used by hackers. MITRE ATT&CK can help you identify the most effective ways to mitigate third-party cyber risks and manage your overall cybersecurity risk.
By integrating MITRE ATT&CK into your third-party risk management process, you can be sure that you are using the most effective methods to protect your organization.
Threat Profiles
Threat profiles are use cases that describe how a threat actor might attack your organization. Threat profiles help identify the most commonly exploited tactics in an attack or vulnerability to help you better identify the gaps in your third-party ecosystem and prioritize remediation.
Threat profiles are built using MITRE ATT&CK and the tactics, techniques, and procedures (TTPs) that are identified as part of a known or zero-day attack. Once a threat profile has been created, it can be used to identify the pertinent TTPs that need to be mitigated by third parties. In addition, when using a third-party risk management platform, threat profiles can be used to determine what type of controls are missing.
Security Ratings
A security rating is a quantifiable analysis of a third-parties risk profile. Security ratings are based on various data points that calculate how much or little business risk may be present when working with outside organizations. A security rating is a baseline indicator of a third party's security posture, but should never be used as the sole data point for making critical risk decisions. While security ratings alone are not enough to manage third-party cyber risk, they can be beneficial when used as part of a comprehensive TPCRM approach that includes risk assessments, threat intelligence, and risk profiles.
Predictive Analytics
Using a dynamic and comprehensive toolset is critical to developing an effective third-party cyber risk management strategy. This is where predictive risk intelligence can dramatically improve your TPCRM approach.
Predictive risk intelligence uses advanced analytics and machine learning to identify how a third party would respond to a comprehensive risk assessment. This technology can help you prioritize your TPCRM activities and ensure you effectively use your resources to identify the third parties that pose the greatest threat. When combined with risk ratings and threat intelligence, predictive risk intelligence and predictive risk profiles can help identify third parties that are most likely to be breached.
How to Make your Third-Party Cyber Risk Management Program Successful
To grow your business successfully, you need a cyber risk management strategy that is designed to grow with you. This is why it's vital to eliminate the manual tasks associated with your risk management processes and instead focus on automating as many areas as possible. The following are key areas to consider when developing a cyber risk management program designed with scalability in mind.
Scalability
Your third-party cyber risk management program needs to scale as your business grows. The sheer volume of data and providers you'll be collecting data from means you'll need a scalable infrastructure that can accommodate significant increases in vendor and partner data. However, a scalable third-party cyber risk management program also allows for flexibility. As your business grows, you'll need to adapt your program to account for new vendors, changing vendor risk profiles, and new types of third-party risk that may emerge.
Visibility
It's critical to have a clear picture of your suppliers' and associates' security operations to run a successful third-party cyber risk management program. Ideally, you'll have a complete picture of what each vendor is doing about security and cyber risk management. In addition, you'll be able to identify areas of improvement, collaborate with your vendors, and ensure your vendors are following best practices. A solution that provides complete visibility into your vendors' operations will help you understand the risk posed by each vendor, identify and address gaps in vendor security, and leverage that information to improve your overall security posture.
Continuous Monitoring and Automation
You should be monitoring your third parties for changes to their cyber risk posture 24 hours a day, seven days a week, and 365 days a year. This means you need a solution that can not only automatically collect data from your vendors and partners in near real-time, but you also need one that analyzes the data to provide the most actionable insights. Automation is critical for managing a third-party cyber risk management program as it frees up your time and helps you focus on other areas of the program.
Security Training and Processes
A successful third-party cyber risk management program creates new opportunities for better security training and processes. Many vendors are often unaware of their potential role in the organization's security posture. With a third-party cyber risk management program, you can educate your vendors on their critical role in protecting your company and its data. By working with them to create a security culture and build sound processes, you can make a more secure environment for your business.
Using an Exchange
Cyber risk exchanges are a new way to manage third-party cyber risk. They are designed to help organizations manage their third-party cyber risks by providing a single platform for connecting, sharing, and analyzing data. CyberGRX is a cyber risk exchange that gives visibility into third-party cyber risk and a toolset to manage it. It also provides the means to understand what third-party cyber risks you are exposed to, how they might impact your business, and how much they are costing you.
Identify, Monitor, and Manage Third-Party Risks
Using a data-driven approach to TPCRM helps you identify, monitor, and manage your third-party risks quickly and efficiently. By understanding your exposures and managing the third parties with the highest potential impact on your business, you can reduce your susceptibility to data breaches and other cyber incidents while improving your third-party risk management program's automation, efficiency, and cost-effectiveness.
CyberGRX is a third-party risk management platform and collaborative exchange, that helps organizations effectively manage their third-party cyber risk. If you're looking for a better approach to managing your third-party cyber risk, schedule a free demo today
Get Cyber Risk Intel delivered to your inbox each week: