CyberGRX Ranks Among Highest-Scoring Businesses on Inc. Magazine 2023 List of Best Workplaces
by CyberGRX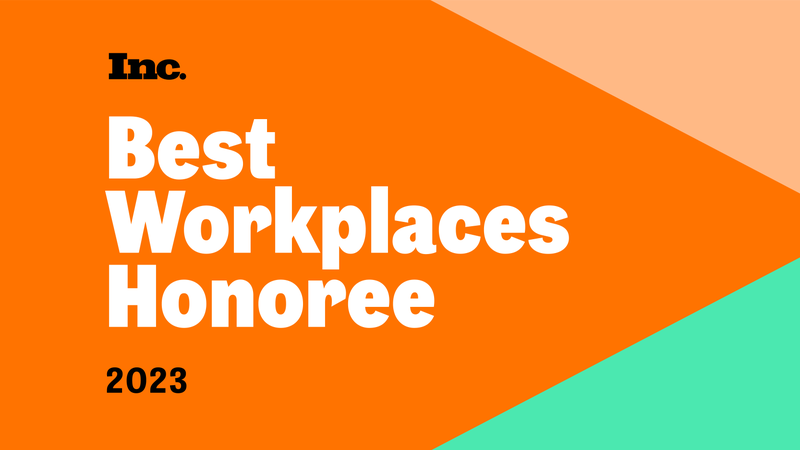 Inc. Magazine has recognized CyberGRX as a Top Workplace 2023, honoring 591 exceptional companies from thousands of submissions. Organizations were nominated by an employee survey conducted by Quantum Workplace and recognized by category. Topics companies were rated on included management effectiveness, perks, fostering employee growth, and overall company culture. Company benefits were also audited to determine overall score and ranking; this is the second year CyberGRX has been recognized by Inc. Magazine for our exceptional workplace. CyberGRX was one of 129 companies selected in the software category.
"Being named to Best Workplaces is an honor that only a small fraction of companies have been able to claim," says Inc. editor-in-chief Scott Omelianuk. "Proving to the world that you're a magnet for talent and have a culture that keeps teams engaged, productive, and proud to come to work is a truly remarkable achievement."
Since CyberGRX's inception, we have prioritized establishing and maintaining a safe and equitable workplace environment for all employees. We strive to foster a culture that values fairness, growth, respect, diversity, and innovation. Additionally, a modern workplace must continue to adapt according to the environment, economic conditions, and to support our global staff. CyberGRX launched an internal diversity and inclusion committee, increasing the workforce's diversity and adding new opportunities and perspectives. The committee implements initiatives to address broader systemic issues, such as volunteering in local communities, providing awareness training to uncover unconscious bias, incorporating more aggressive diversity requirements in hiring and promotion, and supporting underprivileged children through coding school. CyberGRX actively encourages employees to participate in community outreach and charitable events.
CyberGRX also offers employees a well-rounded benefits package, centered around professional growth and intracompany advancement opportunities, premium healthcare options, generous parental leave, and paid time off.
If you are interested in joining the CyberGRX team, please view our open job positions.
Get Cyber Risk Intel delivered to your inbox each week: