How CyberGRX Compares to Vendor Risk Management (VRM) Software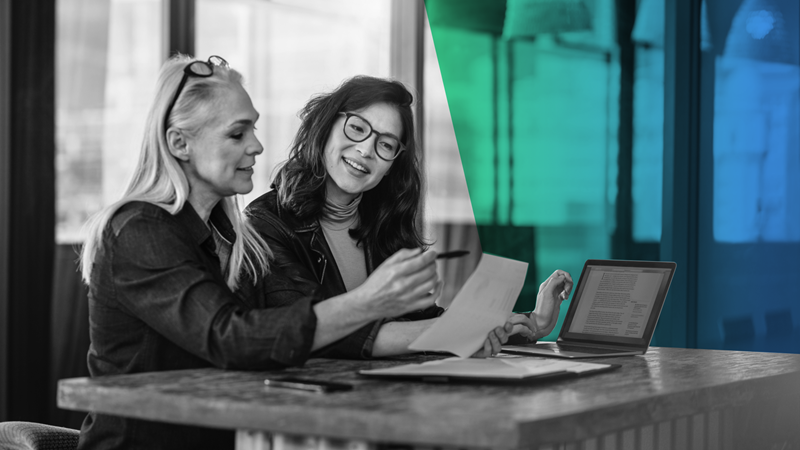 As third-party risk increases, risk management options on the market also multiply– and can be difficult to distinguish. The workflow capabilities of GRC tools and the value an exchange model provides are enticing options. On the surface, Vendor Risk Management (VRM) software appears to be an exchange. Additionally, the crossover between VRM software and GRC tools can also be difficult to understand.
What exactly is the value vendor risk management software provides, and how is it different from other options?
In a basic sense, most VRM software functions as a way to gather data using non-standardized, disparate assessment types, with some workflow capabilities. But don't be fooled; while vendor risk management software offers an exchange capability, it is only a data repository and not a true exchange. Let's take a deeper look.
Understanding How Vendor Risk Management Software Works
Most VRM software offers efficient sources for data aggregation and typically provide some workflow capabilities that support the third-party assessment process, focused on compliance evaluations.
Vendor risk management software functions include creating documentation, assisting with workflows, and automating risk management by classifying risk into one of four categories:
Legal and regulatory

Reputational

Financial

Operational
Additionally, many VRMs offer personalized assessments for customers, which help tailor questionnaires for each business. The flip side of this capability is a VRM exchange will include a variety of questionnaires and formats, becoming a repository of assessments that can't be easily compared or trended. In addition, many VRM solutions focus their Third-Party Risk Management (TPRM) on broader areas such as privacy instead of focusing on the critical aspect of cybersecurity and cyber threats.
The CyberGRX Advantage Over VRM Software
CyberGRX's solution is a true exchange that is based on collaboration between customers and third parties, because we believe effective risk management includes a dialogue between a customer and vendor.
Additionally, CyberGRX's Exchange is built on standardized assessment data– data is gathered in a common format, making it much easier to analyze and derive conclusions. Think of it this way; if you were looking at a chart comparing student test grades and they were all listed in various formats (0.75, 68%, 3/16, etc.), you would have difficulty comparing these data points. However, if all the data is in percentages (80%, 67%, 92%, etc.), you could easily identify who is failing and needs more support in the classroom.
Standardized data in the risk assessment process works the same way. All data collected from assessments is in the same format so that you can understand which third parties are high risk and require prioritized mitigation. In contrast, if you are collecting custom, bespoke assessments in vendor risk management software, you lose the ability to compare, analyze, and prioritize your biggest risks. In other words, vendor risk management software is just a repository of data, not a tool to action the information.
When comparing CyberGRX to other exchanges and VRM software, the overwhelming difference is the rich analysis and actionable insights that CyberGRX provides, including:
Cyber risk intelligence: information + application tools, to truly transform how you manage risk

Advanced risk management tools built into the platform: threat modeling tools, security ratings, threat and predictive intelligence, and more than 30 frameworks and threat profiles

Portfolio-wide coverage, to measure and reduce risk throughout their entire third-party ecosystem

Automated risk ranking and remediation prioritization
CyberGRX's cyber-centric solution incorporates security with third-party risk management expertise, to help you mitigate and manage your risk confidently, while also eliminating and preventing threats.
Functional Comparison of CyberGRX and Vendor Risk Management Software

Compare for Yourself
Choosing the right TPRM solution for your organization is a big decision and the differences between vendor risk management software and CyberGRX can be confusing. We invite you to book a no-obligation demo; see how CyberGRX's Exchange works. Give us a list of your third parties and we'll show you the risk that they pose to you as well as the tools available to help manage your vulnerabilities. If nothing else, you'll walk away with valuable insights about your third party blindspots. Book a demo now.