Third-Party Cyber Risk in the Retail Industry
by CyberGRX
E-commerce sites used to be a secondary revenue channel for large retailers, but they've quickly become the preferred method of shopping for many consumers. Because of this, they're storing more sensitive customer information than ever in an attempt to improve the shopping
experience for customers.
Many retailers have established cybersecurity programs that work hard to protect their systems from traditional threats like DDoS attacks, POS compromises, malware, and phishing. However, the attack vector that gets overlooked the most—and that is being utilized more and more by bad actors — are third party vendors.
The CyberGRX platform brings visibility, scalability, and accuracy to third- party cyber risk management programs (TPCRM) around the globe. We understand the importance of identifying and mitigating cyber risk due to third parties introduced in order for retailers to remain competitive and provide extraordinary customer experiences.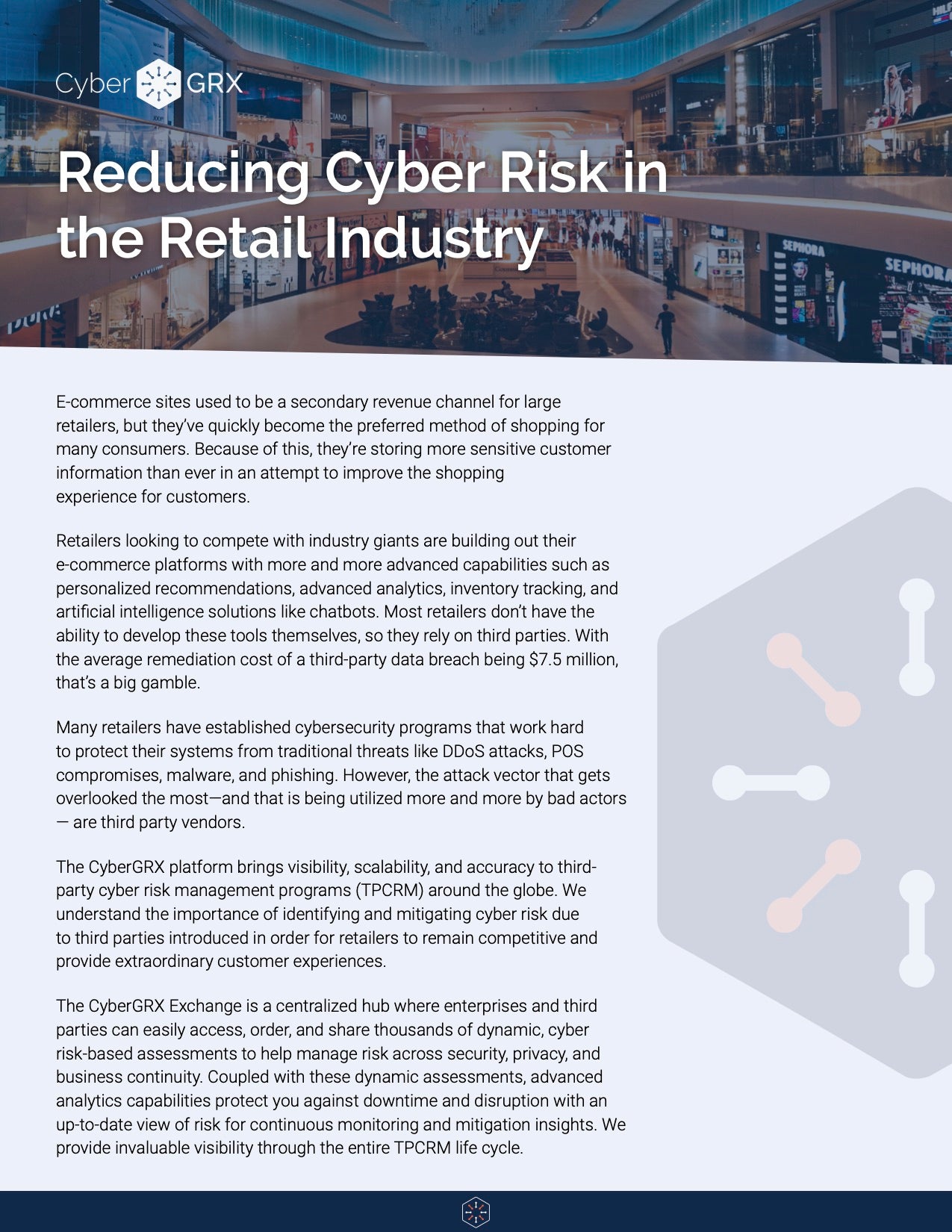 Get Cyber Risk Intel delivered to your inbox each week: