Contextual risk analytics: Integrating MITRE ATT&CK framework with CyberGRX security controls

The MITRE ATT&CK framework has become a global standard for analyzing tactics and techniques used by malicious actors. MITRE ATT&CK is the most comprehensive, granular and, widely adopted framework in
the cybersecurity industry for attack/ killchain modeling.
CyberGRX is the only third-party cyber risk company to have mapped the entirety of their risk analytics platform with 150+ MITRE killchains based on the most impactful recent attacks.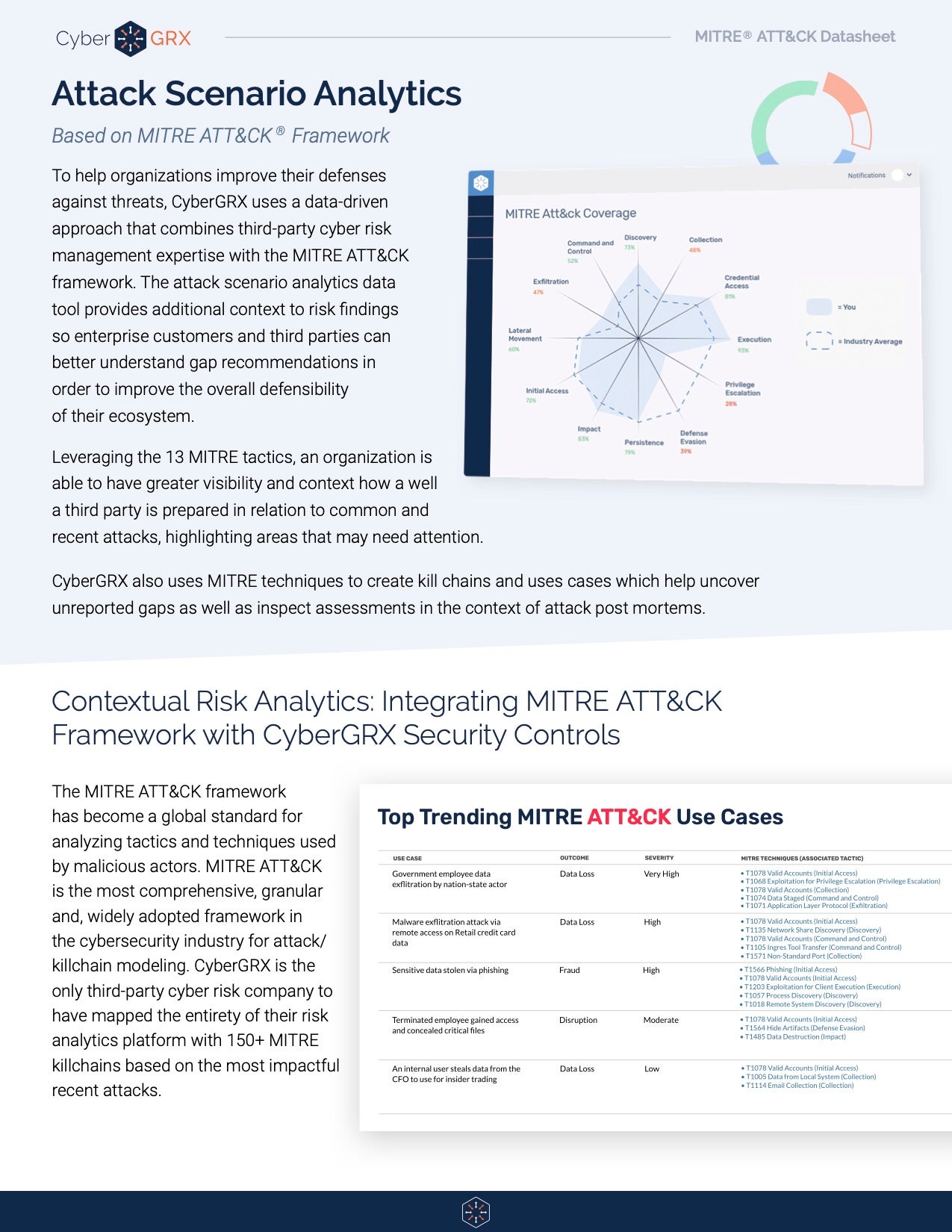 ---
SolarGate MITRE Threat Profile Demo
On Demand Feature Demo: SolarGate MITRE Threat Profile
Join 10,000+ risk professionals who subscribe to the CyberGRX Newsletter