Reduce Third-Party Cyber Risk Management Costs with CyberGRX
by CyberGRX
With organizations having an average of over 5500 third parties in their vendor ecosystem, third-party cyber risk management (TPCRM) can be overwhelming and costly. TPCRM isn't a one-size fits all concept, which is why we've built an end-to-end risk management solution that is priced based on the size and inherent risk of your third-party ecosystem.
Because of the dynamic and scalable nature of the exchange, organizations and third parties work together in a one-to-many fashion to crowdsource data, insights, and remediation strategies. Our shared cost model reduces both risk and cost.
Have additional questions? We're here to help!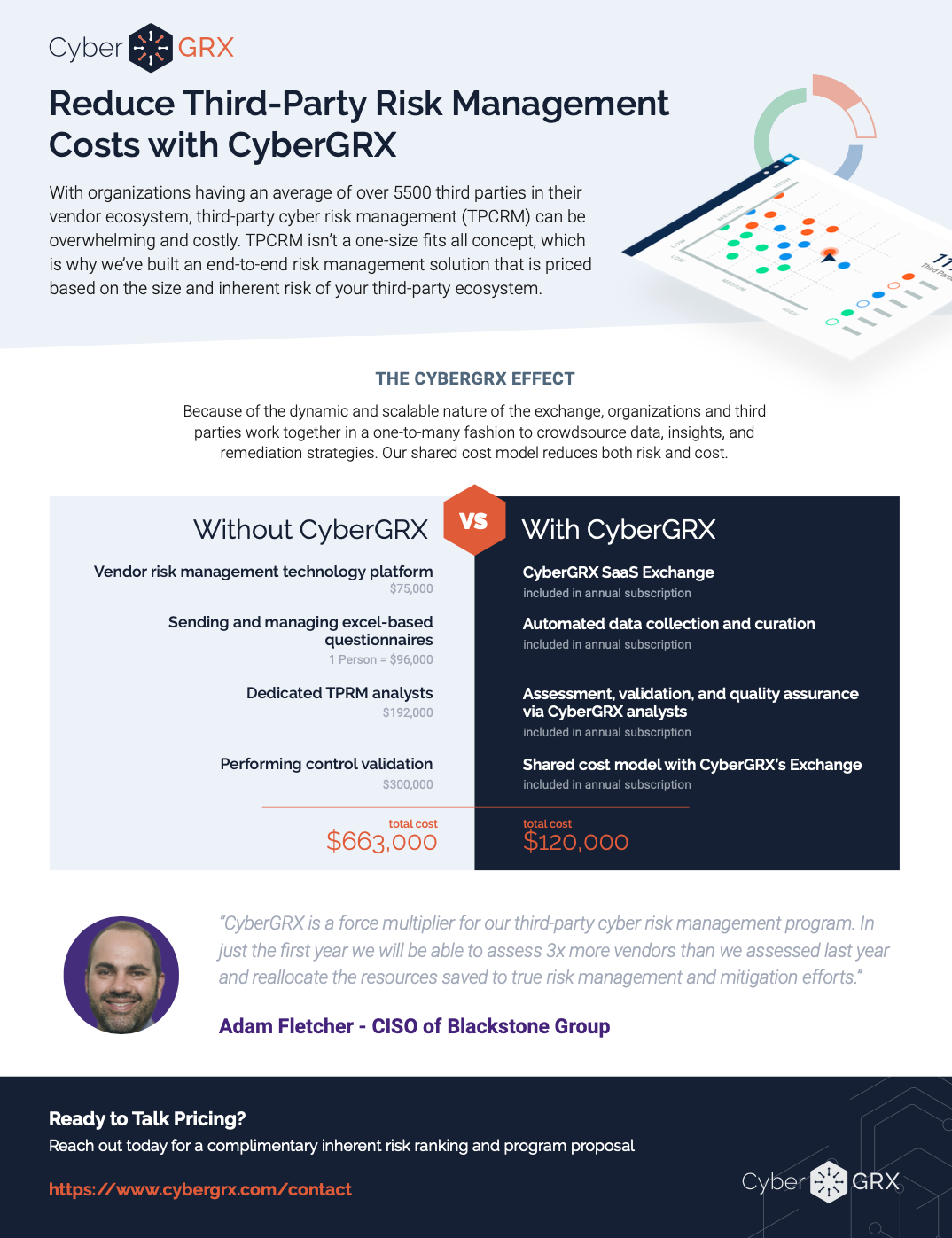 Get Cyber Risk Intel delivered to your inbox each week: