My CyberGRX Journey: Jackie Rodriguez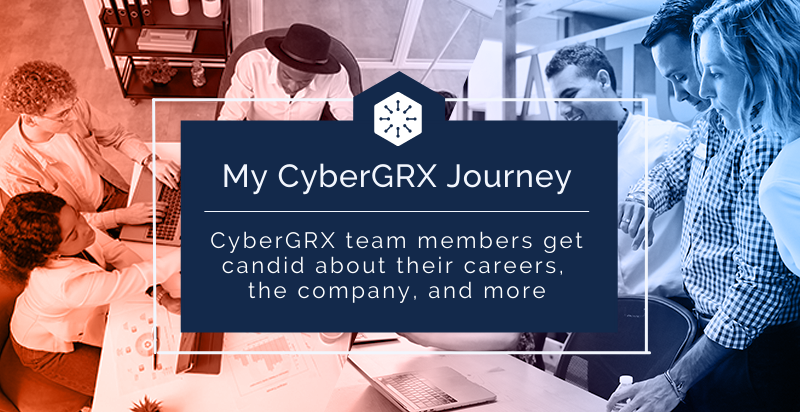 In this reoccurring series, we speak with CyberGRX team members about why they joined the company, what their experience has been like, and what they're looking forward to the most.
Here we chat with Jackie Rodriguez, Associate Security Analyst.
Name: Jackie Rodriguez
Time with CyberGRX: 3+ years
Why did you select CyberGRX over other employment opportunities?
Because I wanted to focus my career on cybersecurity, and this was a great opportunity! I really liked our product and company culture, so I contacted the recruiter on LinkedIn and next thing I was interviewing.
How has your job changed over your time here?
I started as an Assessment Coordinator back in 2018 where I managed more than 400 third parties through the CyberGRX assessment process, by performing web conference calls, email communications, and phone calls to make sure they understood our product and the benefits we provide for customers and third parties.
After more than one year in this role, I was promoted to Team Manager with a team that grew from four to seven Assessment Coordinators in a few months. I enjoyed working with people with different personalities, addressing their concerns, creating standard operating procedures, training them, and providing and receiving feedback.
At the beginning of 2021 I was promoted to Associate Security Analyst, where I have expanded my technical and analytical skills, managing not only administrative tasks for the team, but reviewing evidence in Spanish and French. I also provide support and feedback to different teams helping us be aligned in different evidence validation processes and platform features.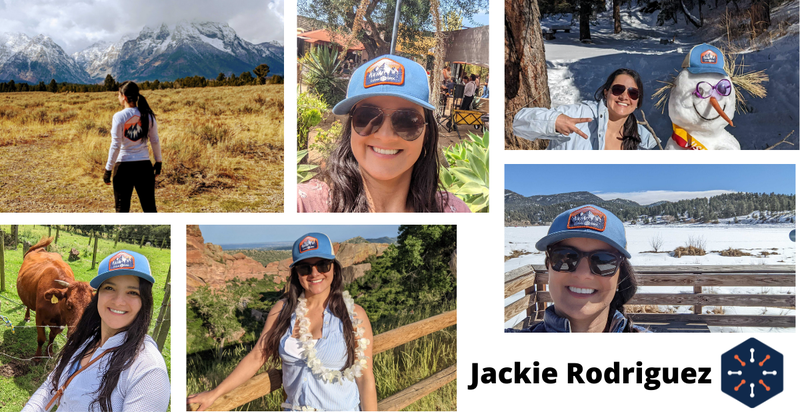 What keeps you at CyberGRX?
We have a great team that collaborates and are involved in making our company successful. We are not afraid to keep ourselves accountable and make changes to help improve our performance and at the same time helping us grow as a team. We are an inclusive company that respects people's views and implements changes.
What is one piece of advice you'd give to someone just starting out at CyberGRX?
Be open to learn new things, embrace change, don't be afraid to ask questions and speak up.
Where do you see yourself professionally in 3 years?
I see myself in a more Senior role, where I can expand my cybersecurity knowledge, management, and language skills.
How does the leadership team help set the vision for the company and how does that trickle down to the individual departments?
I think the new leadership has given a great refresh to the company by creating CyberGRX 2.0 where we are giving more emphasis in third party membership. This way we can make our platform more accessible and attractive for Third Parties responding to assessments requests. This should help facilitate downstream communications for teams that are working directly with Third Parties, feeling empowered to know that they are an important pillar in CyberGRX 2.0.
Another way that the leadership team has set a great example is with diversity initiatives. I think CyberGRX has grown so much in being an inclusive and diverse company starting by adding "embrace our differences" as one of our core values. This was a process were leadership and members of different teams were involved in elevating Diversity & Inclusion (D&I) to be one of the main company principles. I think this truly demonstrates we are committed to a culture of inclusion, embracing different backgrounds and experiences, which makes us a great workplace.
What advice would you give to other women looking to get either cybersecurity or the tech space in general?
First thing is to get your foot in the door, once you gain more experience in the field you can keep growing by learning new skills and finding what is best for your personal development. Don't let the opportunities go away, even if you don't think that you match the exact description they are looking for, just go for it!
What most excites you about the future of CyberGRX, cybersecurity, and/or your career path?
I'm very excited because we are breaking ground on third-party cyber risk management and including new Artificial Intelligence (AI) techniques to our product. This sets us apart from other companies and help us make the world a more secure place to be.
I feel thrived to be in the mainstream of third-party risk analysis, since breaches through third parties are increasing by the day. I think my experience in CyberGRX is very valuable and I'm gaining unique knowledge in this field, which will provide a lot more career opportunities in the future.
Get Cyber Risk Intel delivered to your inbox each week: