Meet Rome Smith, Director of Growth Marketing
by Michelle Krasniak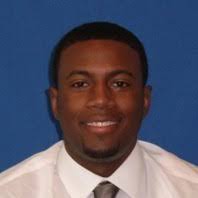 We at CyberGRX think it's important to put faces behind the names you may encounter in your interactions with us. We always strive to provide a personalized experience for our customers, and what better way to do that than give you a behind the scenes glimpse into our worlds?
Each month we sit down and chat with a team member about what makes them tick and how they landed here at CyberGRX. This month we're featuring Rome Smith, one of the newest members of the Marketing team!
Where did you grow up?
I grew up in Chicago, IL and spent some high school years in Denver, CO.



What brought you to CyberGRX?
CyberGRX was introduced by a friend and mentor as an innovative startup with great potential in the industry. I was a fan from a far and thought it would be a great opportunity to join a growing company in a familiar industry.



What do you do at CyberGRX/what's your typical day like?
As Director of Growth Marketing, my goal is to help our Marketing department use our tools and resources to generate growth for the company. We do that through lead generation, brand awareness, and content promotion campaigns. Most of our time is spent discussing creation and objectives for new campaigns as well as reporting results. I started with CyberGRX during the COVID-19 pandemic so my typical day consists of lots of calls and virtual meetings.



What advice would you give to your teenage self?
Always look to learn and don't be discouraged by hurdles or bumps in the road.



What is your most memorable travel experience?
My first time visiting Alaska, it was a long trip but a beautiful and fun-filled experience.



What's your hidden superpower?
I don't believe it's a superpower but I try to remain calm in stressful situations.
Unharnessed emotions tend to make things more difficult rather than help move
towards the best possible outcome.
Get Cyber Risk Intel delivered to your inbox each week: