Meet a CyberGRXer: Courtney Cohen
by CyberGRX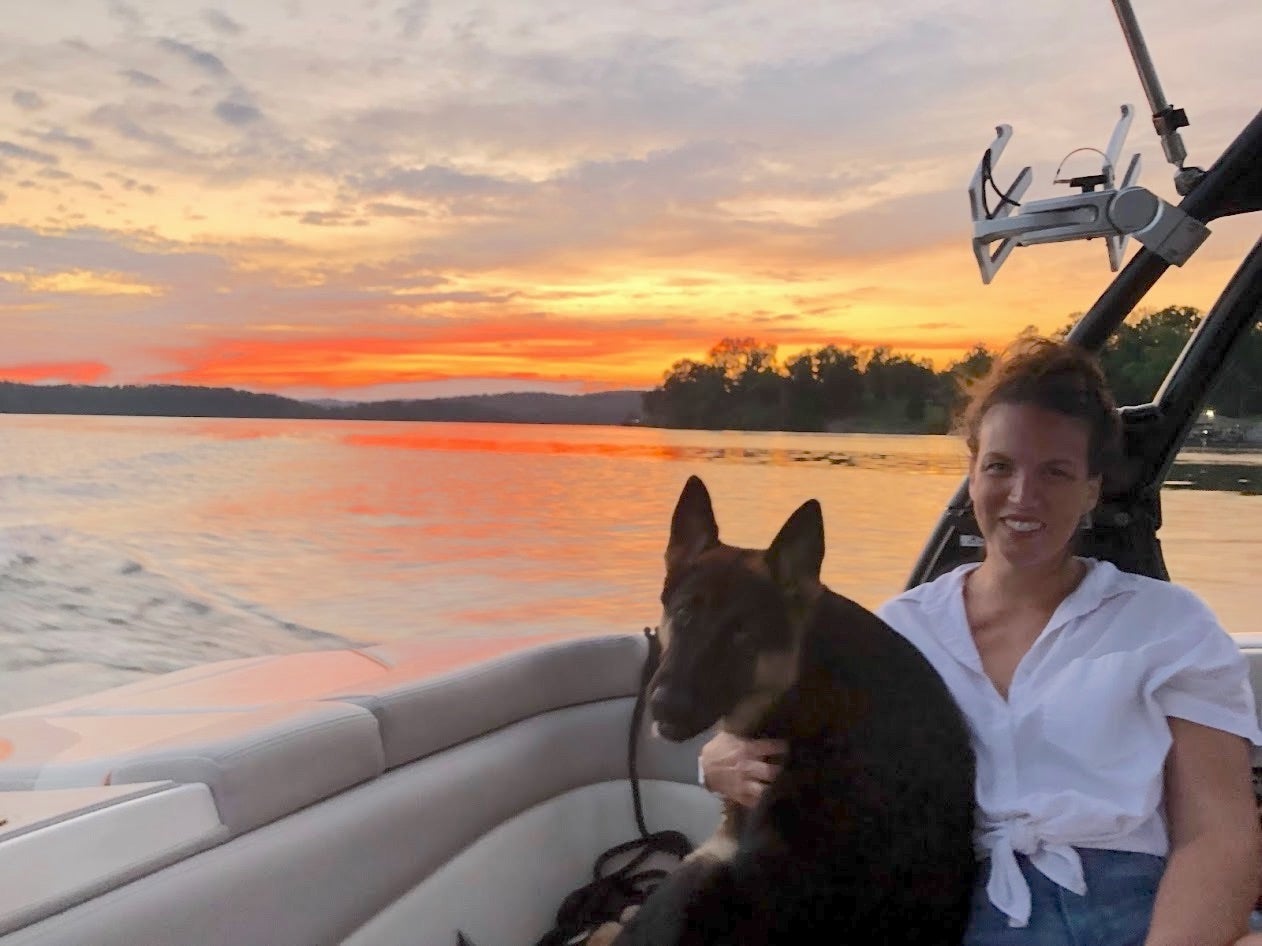 We at CyberGRX think it's important to put faces behind the names you may encounter in your interactions with us. We always strive to provide a personalized experience for our customers, and what better way to do that than give you a behind the scenes glimpse into our worlds?
Each month we sit down and chat with a team member about what makes them tick and how they landed here at CyberGRX. This month we get to know Courtney Cohen, a Senior Product Manager!
Where did you grow up?
Clearwater, FL, home of scientology, Hulk Hogan, the original Hooters, and me, obviously.
What brought you to CyberGRX?
I was referred by a developer I worked with at a previous company. My background is in international relations and crisis & disaster management, and I was drawn to the cybersecurity space because it has same intensity (in a way) and universal importance, but without the insane travel obligations!
What do you do at CyberGRX/what's your typical day like?
Oy vey…
I am a Product Manager, and while everyone on the Product team wears many hats, I focus primarily on the Platform experience and new feature development. The fun thing about being a PM is that no two days look alike. My days are usually spent collaborating on a variety of things - sometimes it is getting feedback on current or upcoming features from external stakeholders, sometimes it is exploring existing pain points and opportunities for enhancement with internal SMEs, or it may be working with the rest of the Product & Engineering org to define a new user experience and feature requirements for a roadmap candidate.
One thing that remains the same is I am always trying to tell a story about who CyberGRX is, and where we are going... and I am always listening for cues on how to ensure we're getting there the right way. Having the opportunity to engage with such a wide range of stakeholders and variety of perspectives every day is a privilege, not to mention I find it fun. This role definitely keeps things interesting!
What advice would you give to your teenage self?
Buy Apple stock. And, try new things! You don't know what you don't know. I am lucky that I ultimately landed in the career that I did, but that would not have been possible if I never took chances and allowed for some variety to be introduced into my "10 year plan."
What was your most memorable travel experience?
I went to Israel with my parents and my boyfriend, Derek, in March 2019. Visting Israel had been a longstanding bucket list item for my dad, he always talked about going there for as long as I can remember. It was awesome to get to experience that trip with him. Plus, my parents know how to travel in style!
What's your hidden superpower?
Guessing plot twists in movies and TV shows before they happen. People love it. Also, convincing myself that returning the stuff I bought online is the same as actually making money.
Get Cyber Risk Intel delivered to your inbox each week: