Meet a CyberGRXer: Sarah Rosen
by CyberGRX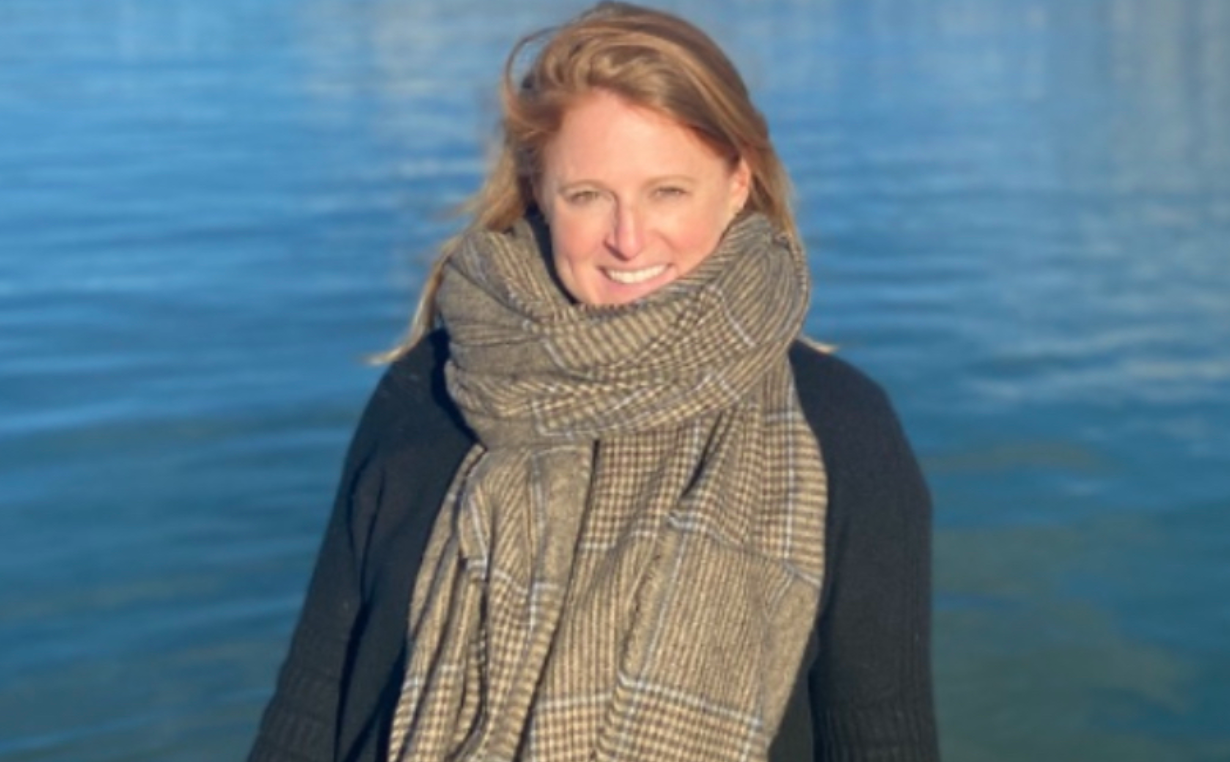 We at CyberGRX think it's important to put faces behind the names you may encounter in your interactions with us. We always strive to provide a personalized experience for our customers, and what better way to do that than give you a behind the scenes glimpse into our worlds?
Each month we sit down and chat with a team member about what makes them tick and how they landed here at CyberGRX. This month we get to know Sarah Rosen, Vice President of Customer Experience!
Where did you grow up?
Old Lyme, CT which is a small provincial, coastal town of about 1200 people in the winter (triple that during the summer) that has 3 stop lights, 4 policemen, 1 supermarket and 1 Inns (Bee and Thistle and Old Lyme Inn – across the street from one another, fierce competition there). I had known the 76 members of my graduating class since kindergarten and could easily, to this day, go through my high school yearbook and share a fun fact about each of them.
What brought you to CyberGRX?
I am really excited about the way CyberGRX is innovating on how an entire sector does business. While the term "disruptive" may apply, I prefer the term "innovating" because it implies progress, where disruption implies a bit of chaos. At CyberGRX we are taking what is currently a cumbersome, hard and arduous process that is essential to manage the ever-growing threat created as a byproduct of our cyber, connected world and we are making it simpler.
What do you do at CyberGRX/what's your typical day like?
I am the VP of Customer Experience here at CyberGRX – I help our savvy, hardworking team of 8 customer experience managers navigate client challenges, communicate CGRX benefits/values and drive adoption/usage of our product, exchange and (soon to be) services. My typical day starts at 5am with a workout – it helps to clear my head and gives me time to think through the day ahead – then I am usually online by 9 - either participating in client calls, coaching the client engagement managers, onboarding our new hires or collaborating (to solve problems, or finish projects) with my peers in other functions. In the evenings I try and get outside for some fresh air, cook dinner and prepare for the next day (my new year's resolution). I am early to rise which means I am also early to bed – I try and get in some reading before a 9:30 lights out.
What advice would you give to your teenage self?
I think I would tell my teenage self that (1) there is plenty of time for everything and to take it one step at a time and (2) when you rent an apartment, they expect first and last months' rent up front. If my teenage self would listen to my sage advice, which I seriously doubt she would have, then I would have taken a few more years between high school and college and then college and the real world – teaching English in Korea or Russia or Uzbekistan feels like the right amount of hard and interesting that would have expedited a few lessons that took me well into my 30's to learn.
What was your most memorable travel experience?
Either riding RTVs along the Syrian/Israeli boarder with bombs exploding a little too close for comfort or sailing through/between the British Virgin Islands on a 75 foot ocean racing boat (designed to race around the world the "wrong" way).
What's your hidden superpower?
Well if I told you that, it wouldn't be hidden and I would be a little less super….that said, I am pretty handy in plumbing related matters and I can sing any camp song (of the 250+ songs featured in the Chimney Corners Camp song book) on demand.
Get Cyber Risk Intel delivered to your inbox each week: