Meet a CyberGRXer: Kyle Foss & Warrior Bonfire Program
by CyberGRX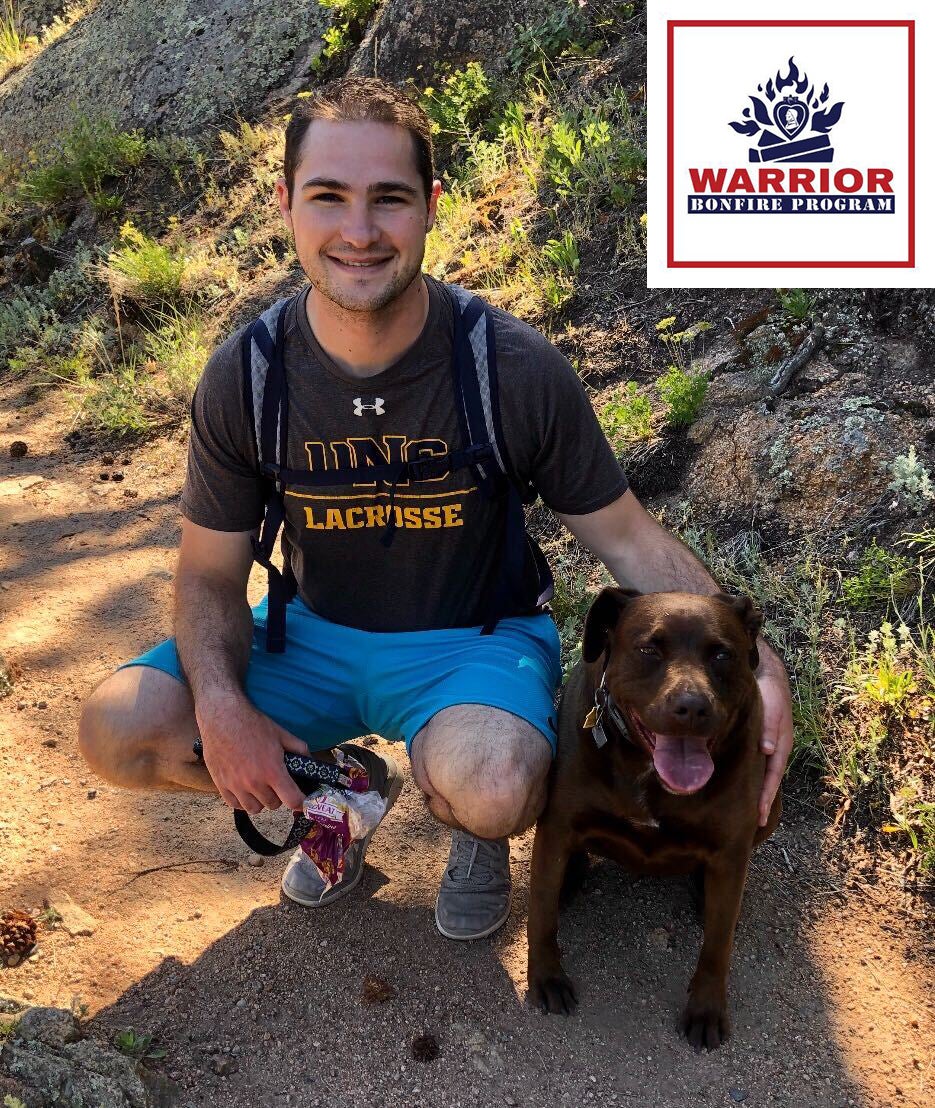 As part of its commitment to playing an active role in supporting important non-profit organizations, the CyberGRX team participates in different community initiatives in order to drive awareness and support for these life-changing causes
One organization that we work with is the Warrior Bonfire Program, which provides opportunities that improve the lives of combat-wounded veterans – Purple Heart Recipients – on their lifelong journey of recovery and healing.
This month's "Meet a CyberGRXer" series is dedicated to getting to know Kyle Foss, a team member who is instrumental in bringing the Warrior Bonfire Program to the attention of everyone at the company.
How did you come to be involved in the Warrior Bonfire Program?
My family background is deeply rooted in the military. My father and uncle are both Army veterans, one of my grandfathers served in World War II, and the other in the Korean War. Two of my great-grandfathers served in World War II, with one of them also serving in World War I. My great-grandmother Foss was one of the first 300 women to serve in the Navy during World War I. I have a serious admiration for those that serve and am grateful to have worked alongside numerous veterans here at CyberGRX these past two years.
My father is currently the president of the Warrior Bonfire Program and I started helping out with a few tasks here and there. The truly positive, life-changing impact our veterans get from the services provided by the Warrior Bonfire Program is what keeps me involved.
What's your favorite part about the program?
I truly believe the Warrior Bonfire Program offers the best path to real, internal healing for our Purple Heart veterans. My favorite part of the program is getting to help a veteran turn the corner towards a positive, post-military life. By helping them open up and tell their stories to other Purple Heart veterans with similar experiences, our veterans can start the process of building better relationships with community, family, and themselves.
When they participate in the program, wounded warriors are placed in safe, secure settings designed to help them become better individuals, build a healthy mindset, discover their post service purpose, and encourage building strong family and community relationships. At the end of each Bonfire Retreat, an official American Flag Retirement Ceremony is held which helps veterans move past the stage of survivor's guilt by giving them the opportunity to name, honor, and memorialize their fallen brothers and sisters.
What are a couple of your most memorable trips?
Two of the bonfire retreats I have attended are for the Bataan Memorial Death March in White Sands, New Mexico. This involves a 26.2-mile march through the desert with thousands of participants. It is truly inspiring to go through a very painful march alongside Purple Heart veterans enduring their injuries received in battle. However, the most memorable bonfire trip was from this past August in which I lead my very first Flag Retirement Ceremony for a group of Marine veterans during their bi-annual reunion.
Tell us about the organization's upcoming event, Diamonds & Dog Tags
Due to restrictions from COVID-19, the Diamonds & Dog Tags benefit has changed from a live event to a partially live / partially virtual event. The live event will be held Saturday, November 7th at the Forney Museum of Transportation in Denver (live-streaming will be available here) and will include a silent auction, motivational speaker, live music, and an official Flag Retirement Ceremony. The virtual event starts on October 15th and ends November 15th.
How can others get involved with this event?
Join the CyberGRX team in the #GetBacktoLiving challenge! The #GetBacktoLiving challenge is a fun way to get involved in fighting combat veteran isolation. All you need to do is:
Go to the Fund Duel website
Find 'Team CyberGRX'
Click 'Join the Challenge'
Donate to the cause
Post pictures/videos/message of something you love to do that helps you Get Back to Living (fishing, hiking, surfing, exercising, etc.)!
The more we post, the more we can inspire our Purple Heart veterans to #GetBackToLiving!
The team that donates the most funds by the end of the virtual window (October 15th – November 15th) can select someone from their team (let's go Team CyberGRX!) to attend one of the Bonfire Retreats in 2021 with all expenses paid! Activities include - but not limited to - hunting, fishing, skiing, surfing, horseback riding, caving, whitewater rafting, hiking, as well as an official American Flag Retirement Ceremony.
We encourage you to participate through the virtual event and invite people from your personal networks to join Team CyberGRX as well. If you would like to attend the live event (tickets are limited), please contact Kyle Foss at kfoss@warriorbonfireprogram.org.
Do you have anything else you'd like to add?
My favorite part about the CyberGRX culture is how supportive people are. We have so many different personality types throughout the company, yet the culture remains to be open minded towards peoples vastly varied perspectives. It makes for a great environment in and out of the workplace knowing you can go to anyone and they will be supportive of each other pursuing something they view as important. It has been very special to be a part of this culture.
Get Cyber Risk Intel delivered to your inbox each week: