eBook: Mitigate Third Party Cyber Risk Exposure
by CyberGRX
Top Three Ways to Kickstart Your Third-Party Cyber Risk Management Program
Introduction
Outsourcing, Digital Transformation, and globalization - the three main drivers of business expansion over the last 30 years. From these forces, organizations have prospered from the innovation of new products and services, the ability to focus on their core competencies, reduced costs, and new global markets.
But with agility comes cyber risk.
Globally dispersed, highly networked and digitized businesses now face new cybersecurity, privacy, and resiliency risks that many businesses are just now beginning to address. As a result, both government and commercial enterprises are establishing third-party cyber risk management (TPCRM) programs to better identify, assess, mitigate and oversee the risks created by third-parties, partners, and customers in their digital ecosystem.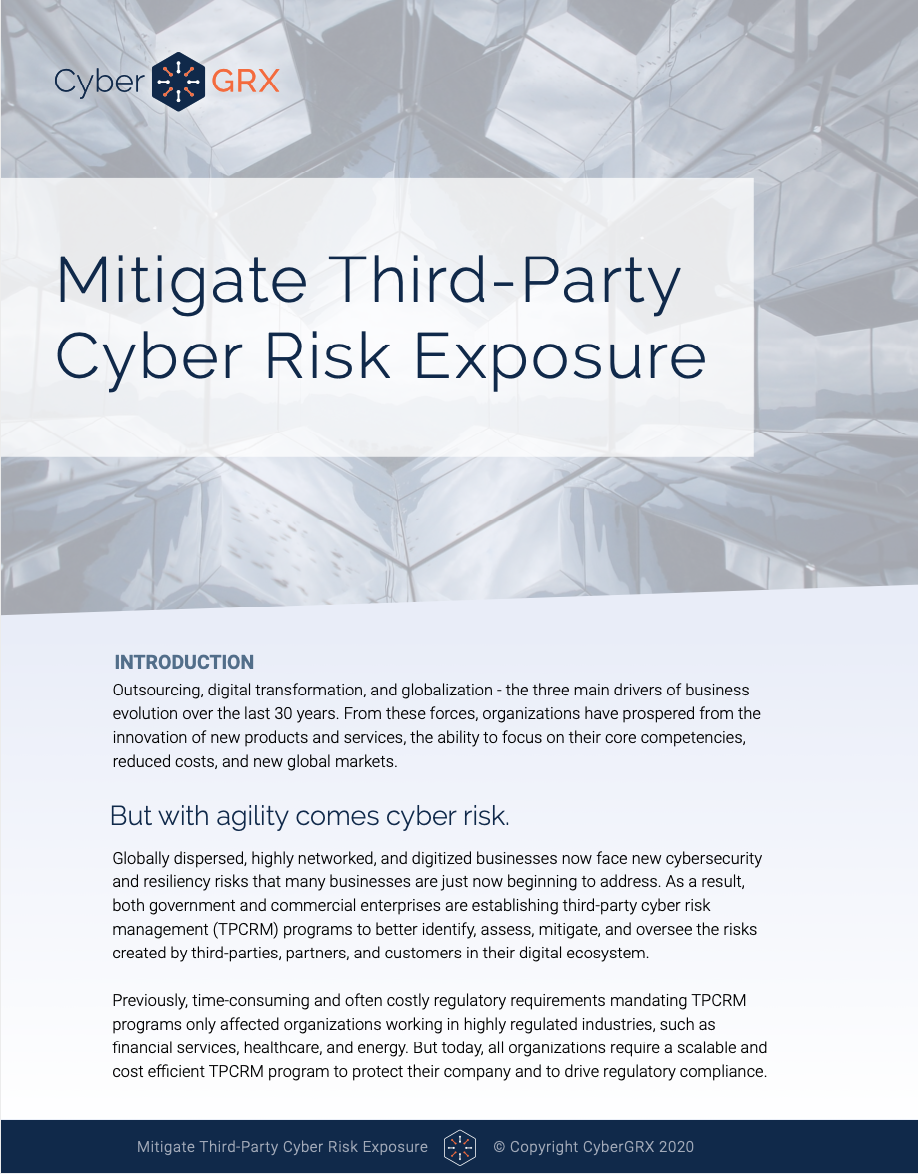 Get Cyber Risk Intel delivered to your inbox each week: