Get to Know CyberGRX: Meet Brianna Groves
Meet Brianna, Office Manager
Where did you grow up?
I'm a 4th generation Colorado native and mostly grew up in East Denver. I went to Martin Luther King Jr. Middle School, then my family moved to Centennial and I transferred to Horizon Middle School and eventually graduated from Eaglecrest High School.
What brought you to CyberGRX?
Before CyberGRX, I worked for city government for 9 years. During the last several months of that tenure, I had been contemplating a career change and what I wanted to do in the next chapters of my professional life. I have a few friends with technological backgrounds, and hearing from them all of the various opportunities and growth possibilities, it seemed that there could be something for everyone, so I figured tech would be one of the best fields to transition into. I saw an opening for an Office Manager position here at CyberGRX and applied. I was really impressed with the culture and vibe of the company and I knew that this would be a good team to work and grow with.
What do you do at CyberGRX/what's your typical day like?
I'm responsible for organizing all of the administrative activities that facilitate the smooth running of an office. A typical workday? It would be easiest to say that I assist with whatever the day brings! Whether that be greeting all of our amazing visitors, organizing business and event functions, even providing certain skillsets to a particular project or assignment upon request. I think it is important to be someone that can be relied upon not only to take care of day-to-day jobs, but someone that also is trusted to provide support wherever it is needed, and maintain a happy work environment.
What advice would you give to your teenage self?
Don't try to rush to the goal line so fast. Let life unfold at the right pace and enjoy the ride. Work hard, make mistakes, learn from them and be confident in yourself.
What's your favorite thing about Denver?
I think Denver has a cool medium between being on the map like a big city, yet keeping its charm and unvarying culture like a small city. Residents are proud and we show our pride by keeping Denver clean and beautiful.
What's your hidden super power?
My ability to act as a chameleon. I'm personally constantly changing; my look, my interests, my hobbies. Based on the need, I can also adapt to nearly any situation that I'm put in.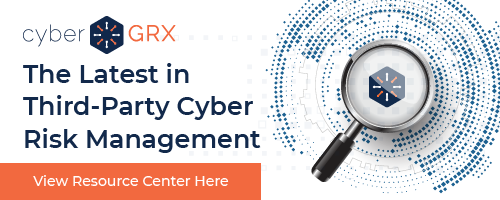 Get Cyber Risk Intel delivered to your inbox each week: