Deepfakes, Zoom High-Priority Patch, Authentication Updates
by CyberGRX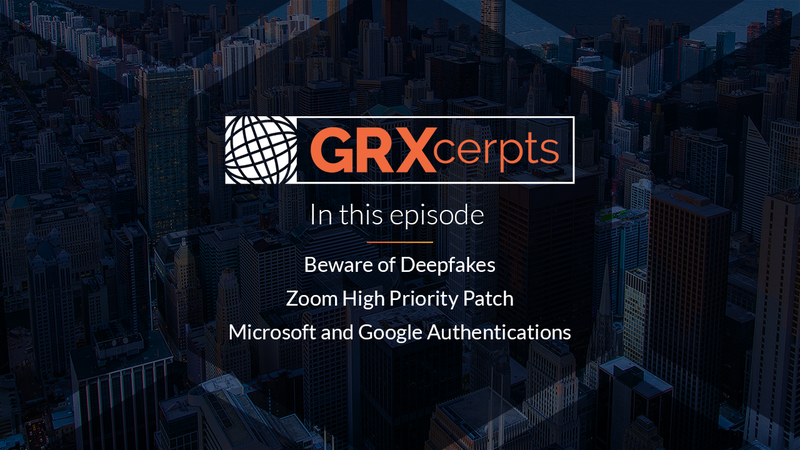 Welcome to GRXcerpts, highlighting interesting and trending headlines in cybersecurity. Stay informed in less than 8 minutes:
In this episode:
The White House intends to evoke new cyber rules for select industries, including water, communications, healthcare, and hospitals. Healthcare has especially been hit hard with cyberattacks in 2022, with the number of breaches doubling compared to 2021, and at least 125 data breaches since April, according to US government data. Ransomware is the most common attack on healthcare and hospitals, stealing patient data and impacting critical care.

"Deepfakes" should now be part of a security team's vocabulary, posing an emerging security risk to organizations, according to Thomas Scanlon, CISSP and technical manager at

Carnegie Mellon University

. In this new brief, we explain what deepfakes are and how to spot them.

Zoom

has released a new high-priority patch for MacOS users. A newly discovered vulnerability enables a local malicious user to use debugging ports to connect to and control Zoom Apps running in the Zoom client.

Both Microsoft and Google have increased authentication standards providing organizations with more options, including multi-factor authentication and passkey logins.
All information is current as of October 24, 2022.
Get Cyber Risk Intel delivered to your inbox each week: