Why Security Transparency Is Key for Improving Sales
by Michelle Krasniak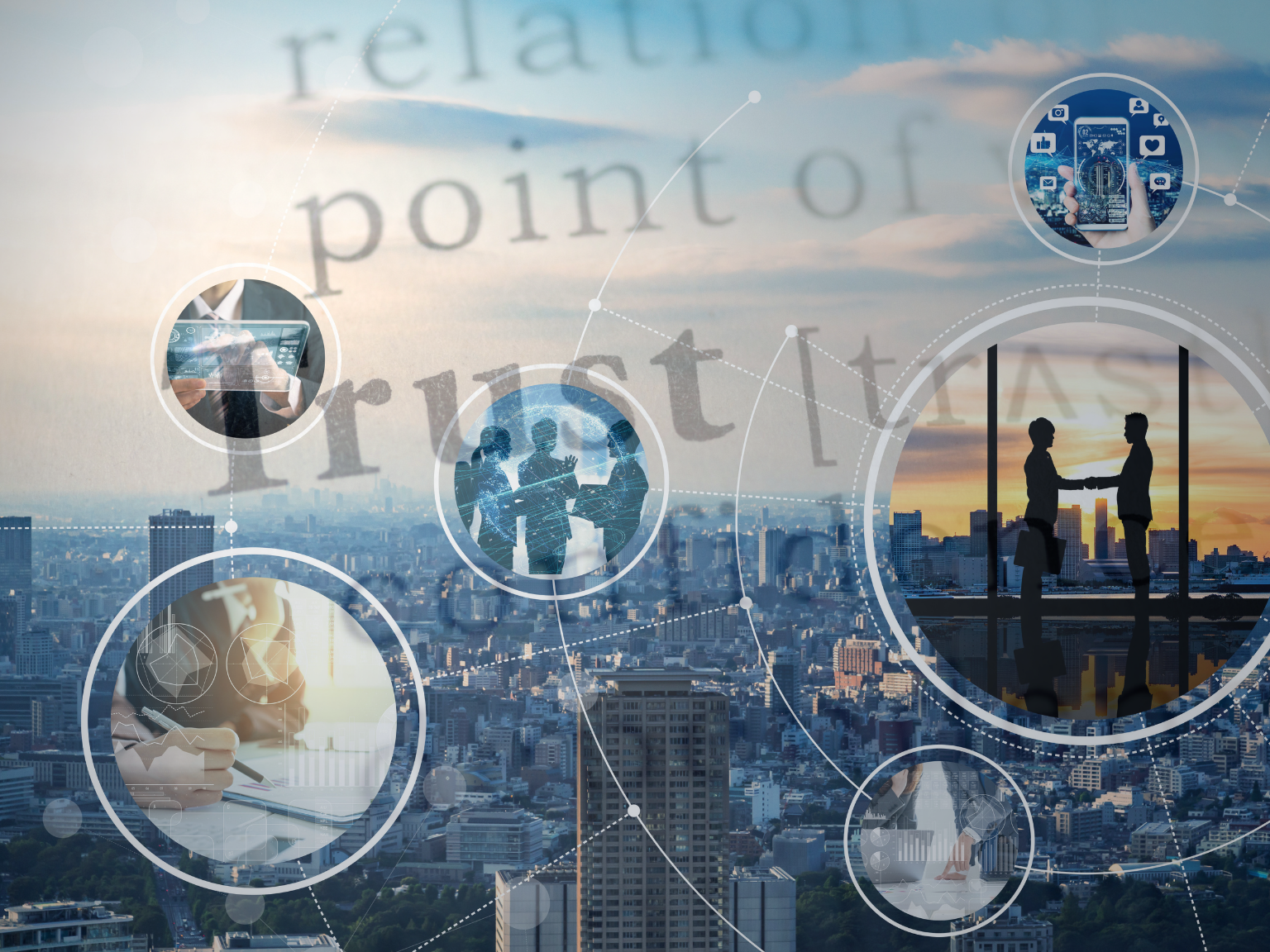 Here's something not many of us think about: we're all third parties. In other words, just by being a business with customers, we're a third party.
Having said that, as a third party, security is more crucial than ever. Not only is it important to protect your assets, but proactive security has become a B2B selling point. A study from the Ponemon Institute revealed that 73% of organizations are more likely to purchase from vendors that identify, mitigate, and share security vulnerabilities proactively.
Nonetheless, according to the same survey, approximately half of the nation's businesses fail to take these steps.
Minimizing and Communicating Risk
In any business relationship, trust is critical. Your customers and partners need to trust that you are taking the appropriate measures to safeguard their networks, and security transparency helps inspire that trust.
Anytime a business takes on a third-party vendor, they are taking on additional risk. If a vendor fails to enact appropriate security protocols or is compromised, it can suddenly become a problem for their partners. Knowing this, vendors must consistently monitor and maintain their security posture. They also need to be transparent.
Transparency Fosters Trust
The security of your offerings is critical to increasing sales because it fosters customer trust. By publishing product security metrics, you can raise the bar for transparency and demonstrate that you take cybersecurity seriously.
This practice entails disclosing information about threats identified internally and externally, which will help reassure customers they're protected. In today's digital age, having a solid cybersecurity transparency strategy in place is more critical than ever.
71% of those surveyed said it is very important for providers to offer ongoing security assurance along with evidence they are operating in a "known and trusted state." You need to take appropriate steps to secure your assets and communicate those steps to customers to grow sales.
If a breach does occur, you also need to communicate it immediately and detail the steps you are taking to mitigate any damage and what you're doing to prevent it from happening again. You can likely recover from an isolated breach if you take proactive steps to mitigate the threat and keep your partners informed. However, trying to downplay or hide security lapses may damage your reputation beyond repair.
For example, news broke today that the hacker group Lapsus$ posted screenshots of what they claimed were Okta's internal company environment. Okta's CEO addressed the news in the following tweets: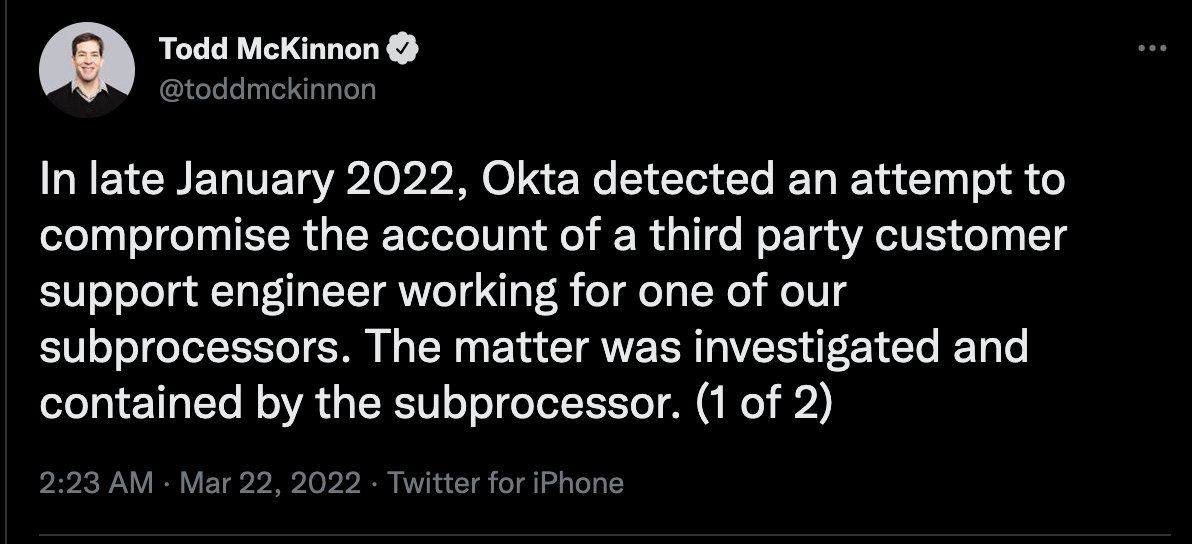 If this potential unauthorized access happened back in January, why did it take the hacker group claiming responsibility publicly for Okta to address the topic...whether it was true or not? This lack of transparency can oftentimes backfire, and whether that's going to be the case with Okta remains to be seen as the situation is still unfolding. The bottom line is, optics is everything. Even if there was no actual intrusion into Okta's systems, the fact they did not disclose the situation and take control over the story means the organization will now be struggling to mitigate any damage caused by the hacker group's claims.
Demonstrating Transparency
In addition to addressing security threats when they happen (whether true or false), one great way to demonstrate transparency is by providing complete visibility into your products and services, including your assets and internal third-party digital ecosystem. Using a third-party cyber risk management (TPCRM) platform like CyberGRX provides insight into inherent risk, residual risk, and predictive risk associated with your products or services.
A TPCRM platform will use sophisticated data models, real-world attack scenarios, and real-time threat intelligence to provide a complete analysis of your third-party ecosystem. This helps you to identify and prioritize risks. The insight gained can help you mitigate any concerns and demonstrate to your customers your commitment to aggressive cybersecurity.
In 2021, the costliest enterprise data breaches were due to third-party incidents. Attackers gained access to data and assets via vendors and suppliers. In many cases, these security risks could have been identified using a TPCRM.
To learn more about third-party risk management and how it can benefit your organization, contact CyberGRX today and request a demo. Manage your cyber risk and reputation with dependable, proven data intelligence.
Get Cyber Risk Intel delivered to your inbox each week: