CyberGRX Recognized by Tracxn as a 2021 Top Emerging Cybersecurity Startup
by CyberGRX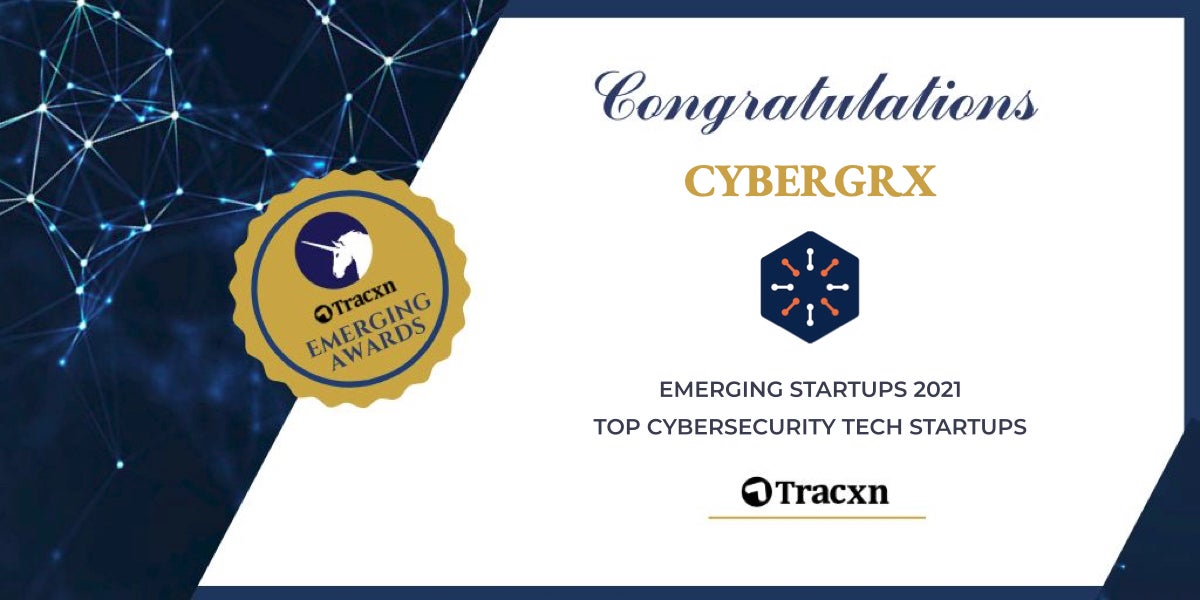 We are proud to announce that we've been named a 2021 Top Emerging Cybersecurity Startup by Tracxn, a global platform for tracking startups and private companies!
Tracxn compiled a global list of the most promising startups leading the Cybersecurity industry that offer products and cloud-based services which detect, prevent, protect, and respond to cyber threats. Companies were categorized as:
Unicorns- Valuations exceeding a billion dollars
Soonicorns- Valuations over a few hundred million
Minicorns- High growth early stage ventures
We were selected as a Soonicorn alongside other industry leaders due to our cloud-based solutions for risk assessment and management.
Tracxn handpicked a selection of high growth and high potential companies, founded since 2013, that are making an impact in the cybersecurity industry. The shortlisting is based on a combination of multiple publicly available signals and detailed analysis of the company by Tracxn's internal sector specialist teams. Their 2021 list of Top Emerging Cybersecurity Startups highlights companies that are creating innovations within the data security, endpoint security, anti fraud, cloud security and email security spaces.
Tracxn's platform is widely used amongst Venture Capitalists, Corp Dev, and Investment Banks stay up to date with innovative startups across the globe within the industry sectors of their interest. Our inclusion in their list of Top Emerging Cybersecurity Startups in 2021 recognizes the significant growth we had last year and the positive impact our technology will have on organizations who lack an effective solution for assessing vendors and third parties for risk.
Get Cyber Risk Intel delivered to your inbox each week: