CyberGRX 2021 News Roundup
by Jessica Jenks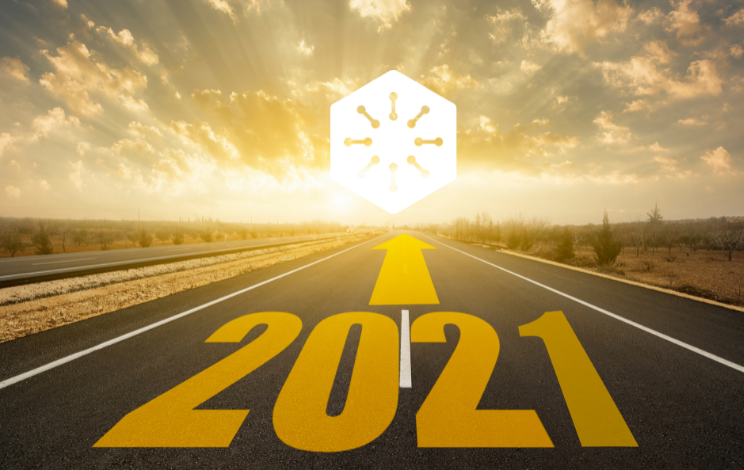 This was one of the most exciting years yet here at CyberGRX. Between awards and game-changing product releases, the word is getting out about not only the importance of third-party cyber risk management, but also that CyberGRX is THE company to partner with to ensure your vendor ecosystem is--and stays--secure.
The annual CRN® 2021 Emerging Vendors list honors new, rising technology suppliers that exhibit great promise in shaping the future success of the channel with their dedication to innovation. This latest recognition from CRN adds to a successful year for CyberGRX whose Global Partner Program was also named part of the 2021 Partner Program Guide.

We've joined the Amazon Web Services (AWS) Independent Software Vendor (ISV) Accelerate Program! As a member of the AWS ISV Accelerate Program, we will now be able to drive new business, accelerating sales cycles through co-selling in AWS Marketplace.
Enterprise customers have reaped the benefits of Framework Mapper for a couple of months and now the capability is available to third parties. Now, third parties can translate the completed assessment to other standards, allowing them to share assessments quicker and engage with more customers than ever before.
Fred Kneip, our CEO, was named an Entrepreneur Of The Year® 2021 Mountain Desert Region Award winner. Now in its 35th year, the Entrepreneur Of The Year program is one of the preeminent competitive awards for entrepreneurs and leaders of high-growth companies.
Now available are the CyberGRX Ransomware Threat Profiles, a new resource to help customers and their third parties combat ransomware. The Ransomware Threat Profiles provide access to an overview of the ransomware risk within their entire third-party ecosystem. Read more here.
Based on the MITRE ATT&CK® framework, the Attack Scenario Analytics data provides additional context to risk findings so that enterprise customers and third parties can make faster, better-informed decisions regarding risk remediations in order to improve the overall defensibility of their ecosystems. Download the datasheet here.
Our partnership with RiskRecon will provide organizations with a complete, contextual view of their third-party cyber risk posture. Our customers can now view RiskRecon ratings for every vendor in the CyberGRX Exchange based on continuously updated data. Click here for the brochure.
We're excited to announce that we landed at number 97 on Inc. Magazine's annual Inc. 5000 list, the most prestigious ranking of the nation's fastest-growing private companies! This inclusion in Inc.'s annual list puts us in the top 2% of all companies and cements our position as the second fastest growing company in Colorado.
Conducted by Forrester Consulting, the research comprises surveys from 319 respondents. The study highlights that while organizations recognize third-party threats expose them to great risk, many organizations fail to take adequate measures to mitigate it. Download the report here.
We have released the first in a series of predictive risk intelligence capabilities, the Predictive Risk Profile! By applying advanced machine learning and data analytics, we can anticipate how individual third parties will respond to a detailed security assessment questionnaire with an accuracy rate nearing 85%. Read more here.
Get Cyber Risk Intel delivered to your inbox each week: