Access dynamic third-party data to view & prioritize cyber risks
With 360-degree correlated data and rich, diverse analytics to support real-time decision making, you have more insight into your third-party cyber risk surface than ever before.
Third-Party Portfolio Insights
Using sophisticated data analytics, real-world attack scenarios, and real-time threat intelligence, we provide a complete portfolio analysis of your third-party ecosystem, helping you to prioritize your risks and make smarter decisions.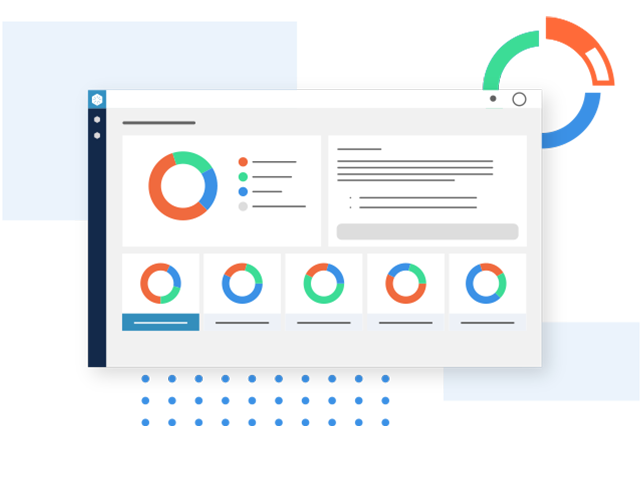 Reduce enterprise risk
With CyberGRX's data capabilities, you can assess and mitigate significant competitive, regulatory, and technological threats to your organization's productivity and profitability.
With CyberGRX, your risk management team can quickly develop and implement strategies to manage risk related to the use, storage and transmission of data and information systems as well as conduct due diligence and risk assurance during business deals, mergers and acquisitions.
Benchmarks
Identify trends and create benchmarks by leveraging structured data and actionable intelligence.
Collaboration
Collaborate with the third parties in your ecosystem to proactively remediate risk.
Visibility
Access cyber risk intelligence directly related to third parties in order to better view and prioritize cyber threats and risks.